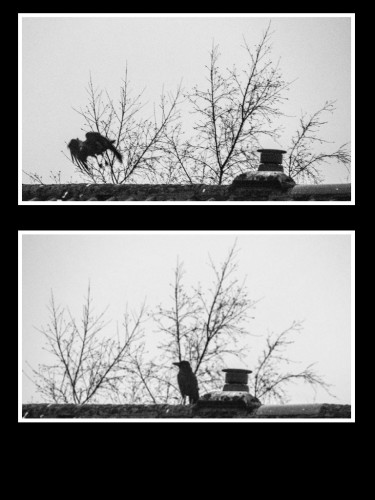 Grey start to the day with mist and the inevitible rain. We had hoped to go out somewhere scenic today as we did last week, but it wasn't looking like a scenic kind of day. Finally settled on going to the Forge Market in Glasgow. Not very scenic, but it does have a Clarks shoe shop and there are few of them in the countryside. After trying this and that, leather and suede, black and brown, boots and shoes – you get the message, I settled on a pair of brown leather shoes and almost as my debit card was cooling in my wallet changed my mind. That's about par for the course for me. I've got 28 days to cool my heels, or my feet to be more precise, before I have to accept or reject the shoes.
When we came out we tried to get a table at Cotton House, but were too late. They closed at 2.00 and it was just about 1.00 at the time. We were in Glasgow and they were in Bonnybridge – a bridge too far.
After getting lost a couple of times trying to get back on the motorway, Scamp suggested we go to The Fort in Easterhouse. I always did think they needed a fort in Easterhouse, but not one with high fashion shops, just a portcullis and a drawbridge. Had lunch at Wagamama. I had my usual of Ramen, Pork Ramen to be precise and Scamp had Teriyaki Chicken which was quite nice.
Walked along to Hobby Craft after lunch and got myself a daylight light bulb. Fred gave me one a month or so ago and although it was quite good, it was a bit weak and not as blue as daylight should be. The one I got today is much better. It's a long life spiral bulb 20W which equates to 95W and has a mired value of 6500k which sounds like a perfect daylight level. I'll give it a try over the next few days. Maybe it would disperse the grey light we are living with at the moment.