Up early to drive Scamp to work.  It was a really nasty looking morning.  That gave me time to create what will hopefully be the last of this year's calendars.  Went for a run into Glasgow in the afternoon and stopped on the way back hoping to grab some shots of the snowy Campsies.  Unfortunately the light in that direction was past its best.  Nice cloudscape looking south though.  More snow blowing in from the west.  Oh well.  More chances of snowy pics to come all being well.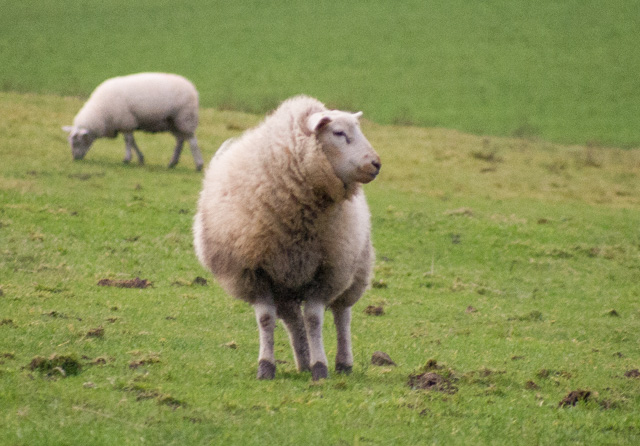 The Thousand Yard Stare
One of my friend, Ray's phrases. it seemed to suit this sheep which was patently ignoring me and my camera.  Sometimes the best approach.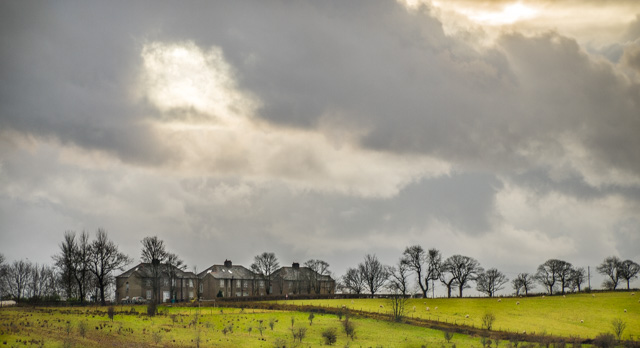 Snow Clouds Massing
Snow clouds massing from the west as the last rays of the sun disappeared. Those rays did light up the fields for a few moments in their passing.
At least that was the story. Actually there are quite a few adjustments in Lightroom to get this image. Mainly adjustment brushes and some graduated filters. It's very rare for me to get an image clean out of the camera.
365/013