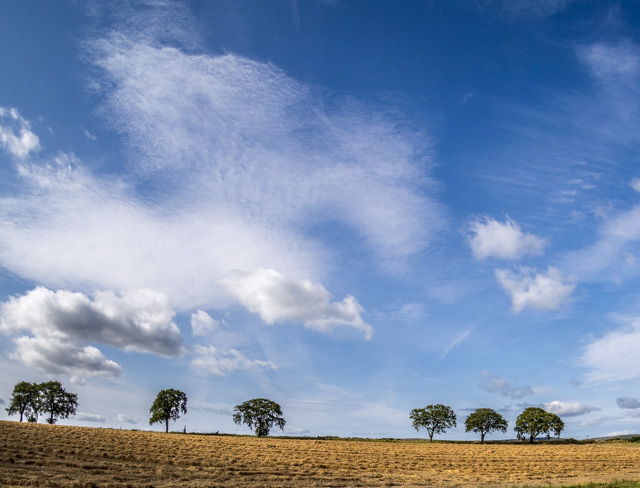 Since we were going out for dinner to friends in Hamilton tonight, we were set for a light lunch out today, so we had agreed to go to Falkirk. Not the most interesting place in the world, but it does have the best tea shop in the world. Tea Jenny's. So that's where we went. Roll on scrambled egg for Scamp and roll on flat sausage for me. Vanilla slice as cake for me and a massive, and I mean MASSIVE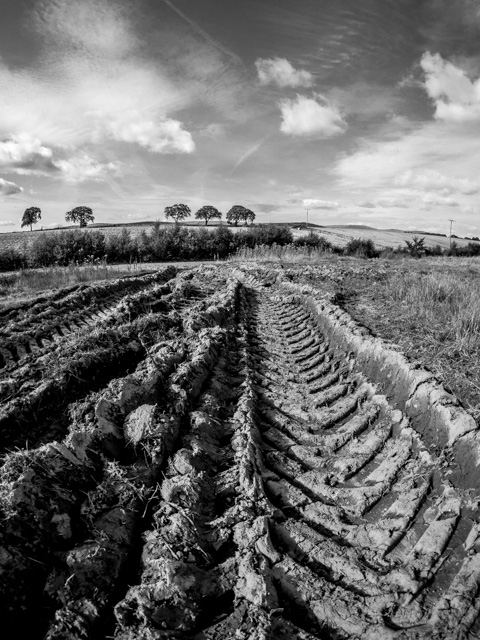 meringue for Scamp. A bit of shopping and then home. Scamp wanted to play with her new edging tool and I wanted a run out on the bike with the new 9mm toy.
When you cycle near to a railway track, you get used to the sounds of the trains passing a few feet away from you. Today I heard a really rattly sounding train approaching from the Glasgow side. I was totally amazed to see a black steam engine pulling one maroon carriage at a fair lick of speed. I just managed to get one shot of it in the distance. I'm guessing it was taking the carriage from somewhere to Bo'ness to the privately owned steam train railway there. I can't remember when I saw a steam train running at full tilt on national track.
I made the 9mm work for its money by trying some landscapes. If you use an downward angle, you can create a hill from the horizon and, as you would expect, a valley if you point the camera down up. The fish eye effect creates some great skyscapes.
Home, shower and out to dinner. A good day and a steam train too!