By the time I got up this morning, our visitors had gone. Back in to Glasgow to get the 10 o'clock bus back to Skye. We had all had a good time last night comparing cruises and places and generally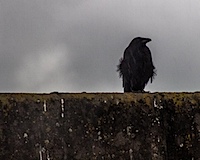 discussing the folk we'd met and marvelling at how people become so used to the food and the luxury of a cruise, but still find something to criticise. As Murd said "These people are eating far better than they would at home, but they're still not satisfied." It's so true. I think that's what's wrong with the world today. No matter what we get, we are never satisfied.
Fred and I were booked into an abstract art class in Cass Art today. Abstract is not my favourite art form, in fact I haven't tried it since I was at college at least. We got to mess around – probably not the best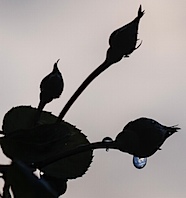 terminology – with a variety of media from thick body acrylic to very liquid acrylic ink and taking in spray paint along the way. I can't say my final piece was in any way planned. Can you plan an abstract? I suppose you must have some idea of what the final creation will look like or feel like, but I was just splashing paint on to see what transpired. It was an interesting couple of hours and although there were only three of us in the group, our 'creations' were quite varied. I was the least skilled and it showed. I did manage to get paint all over my hands and a couple of blobs on my jeans. If I'd thought about it I would have realised that this was a situation that required old clothes. Anyway, we had a good time and I was really impressed with what Fred produced. He said he didn't plan it, but I don't believe him. He's done this before. I'd go back to another of their classes even if it's quite a blatant attempt on their part to sell you stuff. The enthusiasm of the tutors keeps you interested.
When I got home, the good weather of the morning had gone, washed away by the rain. We watched the F1 Grand Prix from Silverstone. In the boring bits, and there were a few of those, I watched the rain. I also watched a couple of old crows sitting on the roof opposite us, thinking, well at least I was in the dry.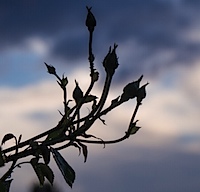 After dinner when the rain had stopped and the sun was setting I ventured out into the swamp that is our garden and got a few shots of the rambling rose at the back door. I liked the way the raindrops were hanging on to the rosebuds. The raindrops acted like little lenses distorting the sky and clouds. Quite impressed.