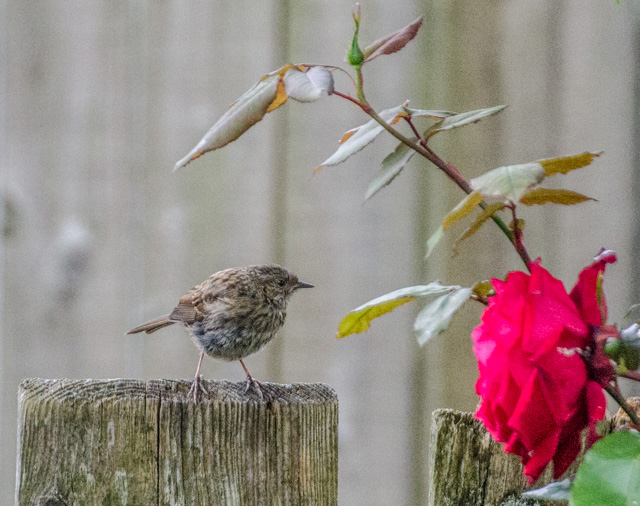 I was up early(ish) this morning and managed to get a few photos of the dunnock searching the garden for food.  There was plenty of birdfood there, but the dunnock is shy and won't feed when there are other birds around.  I looked it up on the RSPB site and it confirms my observations.
Gym and a swim later in the morning and a painting done – a very quick one.  A monochrome sketch totally done in paint with no pencil sketch.  A time limit too of 30 mins.  Like most of these 'works', it had it's good points and its bad.  Also as usual, to my eye, the bad outweighed the good.  Strictly not for publication, but a useful practise piece.
Couldn't find anywhere to go for lunch, so we had a swift sandwich, then went out later for a coffee at the ice cream shop in Muirhead.  Real old fashioned cafe.  Old fashioned coffee too.  Bought some ice cream to have with our dinner.
All in all, not a bad day.  There's been worse.