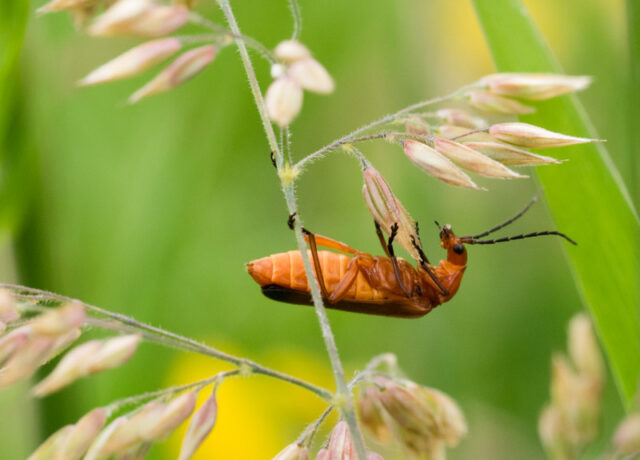 We were both a bit slow to rise this morning, as predicted by someone last night.
Despite all our walking every day, or at least every second day, our bodies were aching this morning. I suppose I felt it more in my upper body, arms and shoulders. Scamp said she thought it was the strain of holding the frame when we were 'in hold' during the ballroom dances last night. Probably, although I hate to admit it, the Salsa routines we did contributed too. More arm swinging when we're out then. That would fit in with the ethos of Scamp's route marches.
Not at all related to the above, I volunteered to do the strimming of the front grass. Scamp did the main grass cutting. We really need to get a new grass hoover. The safety grip doesn't work any more and now the power plug is slipping out of the socket. Scamp will say that it doesn't happen, but I was watching today and it slipped out on two occasions. That's just not safe. I hope you're reading this Scamp and take what I'm saying to heart!
After lunch, Scamp went for a walk, an energetic walk round our Broadwood route while I took some photos in the garden. Unfortunately all of the photos were rejected in the first cull. Either they were out of focus or there was obvious camera shake. When the power walker returned, I went looking for some friendly looking beasties willing to pose for me in St Mo's and the surroundings. What I found was an acrobatic Soldier Beetle working out on the grass stems. Next up was a belligerent looking Ladybird. I gave it a wide berth, but I took its photo first.
Watched a second Austrian GP that started with a remarkable crash with both Ferraris taking each other off. That was followed by about 70 laps of boring racing. The adverts every 15mins or so were actually more interesting, then in the final three laps it all brightened up considerably with some great driving. Pity about the intervening 60 odd laps of tedium. Funny to see the awards being presented by remotely controlled trolleys! The driving of them left a lot to be desired! Maybe Vettel has found a new position!
The acrobatic soldier beetle narrowly beat the aggressive ladybird to PoD, but both are available to see on Flickr. No sketch today, but I promise I'll do my best to catch up tomorrow.