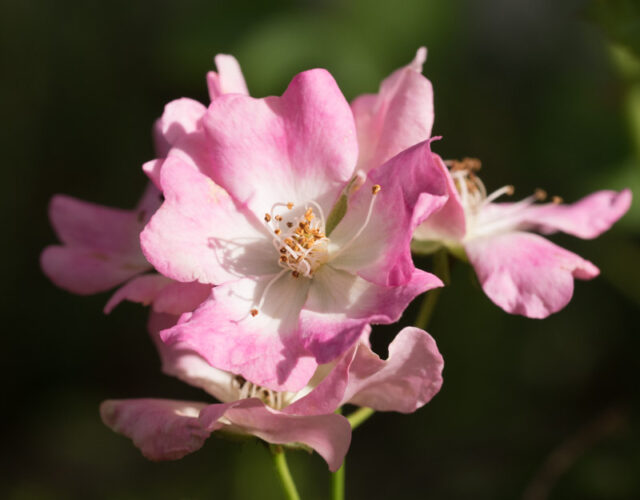 Dancin' with at least six other couples, not from the same household and nobody stayed overnight, so Nick's Nasties weren't called.
The day started with a lazy morning, a lazier than usual morning. It was a dull day and we had nothing to go out for, so we didn't go. I used the leftover dough to make a pizza for lunch and it turned out better than yesterday's. I was impressed.
After lunch Scamp went out to pick some blackcurrants from our ailing elderly bush. She keeps saying we should cut it down and plant a new one because it has a fair bit of disease in it. I'd agree if I thought she wouldn't regret doing it and also, where would we put a new bush? It would be foolish to plant the new bush into the same ground as the old one is in. If the nasties are in the soil, they'd just attack the new bush as soon as it was planted. The bush we have began life as a cutting from my mum's plant in her garden. It would be strange not to see it filling that space beside the apple tree.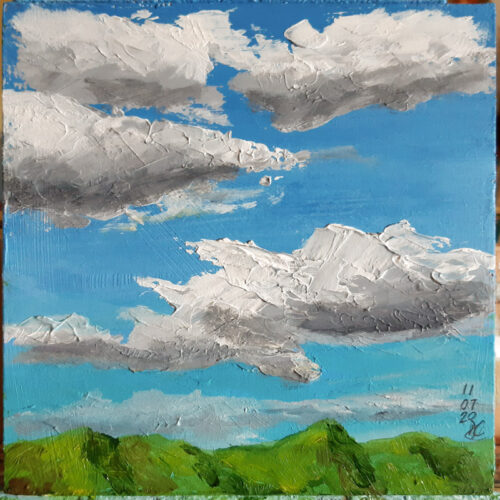 While she was pruning and picking, I was painting. It began as just adding the line of hills to a painting I started a few weeks ago, but it ended up as a complete re-paint and it made Sketch of the Day, does that make it a SoD or a PoD? Can't be a PoD, because that award went to Rosie the little rosebush that Scamp has grown from a seed given to her by Hazy.  I think we'll have to settle for LLNo 89.
Dinner tonight was a hot chicken curry. Really quite hot, but not white hot. Rhubarb pie and ice cream cooled our mouths while we watched a crazy qualifying for the rebadged and second Grand Prix from Austria. The Styrian Grand Prix is named after the region the circuit is located in. Racing in torrential rain for three qualifying events is madness. Thankfully most of the cars survived intact and all of the drivers did.
Immediately afterwards we had to get ready for Stewart & Jane's first Virtual Dance, run over Zoom. Brilliant night, lots of fun with at least six other couples joining in with most of the dances. I think we are both exhausted and will sleep well tonight.  The best bit about the virtual dance was that when it started we didn't need to drive home, because we already were home.  Fantastic idea.  We'd definitely do it again if we get the chance.
It might be a late start tomorrow, but we're not planning on going anywhere important. No plans.