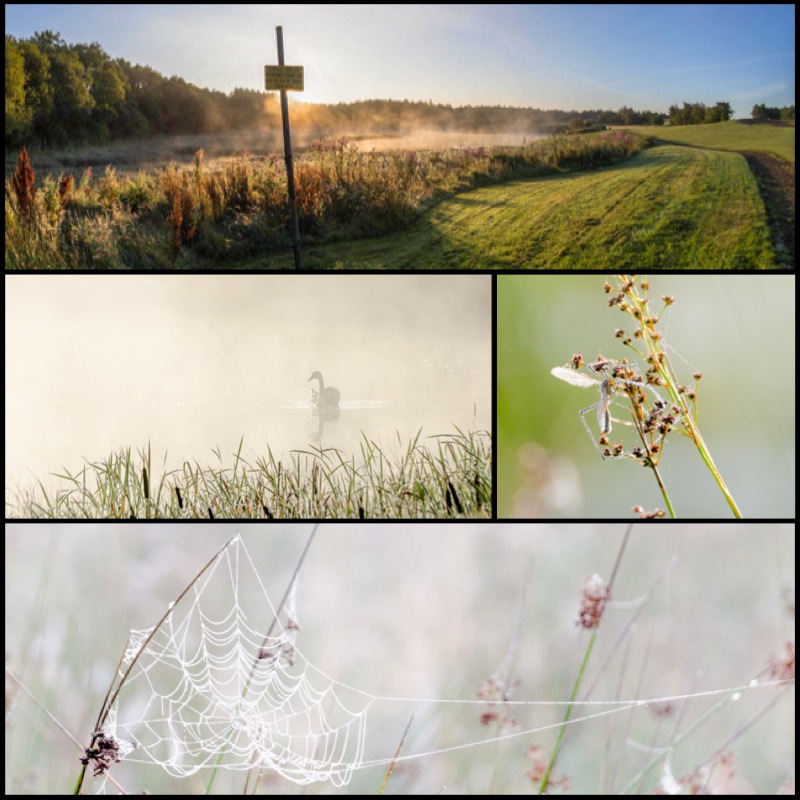 Up at 7.00 and out for 7.15. Walked over to St Mo's to catch the early morning mists on the pond. Hoped to see some deer, but there were none. Loads of spiderwebs, though. It set me thinking just how many spiders there are in a small patch of rough ground like that. Lovely image of a jenny-long-legs covered in dew. It might have been dead, or just awakening from the cold of the night.
The rest of the day was consumed with gym & swim and a spot of reading, the excellent Urban Watercolor Sketching by Felix Scheinberger. It's an interesting and slightly off the wall art book that gives no ground to sentimental landscape painting, as hinted at by the book's title. It has certainly given me the urge to get out and paint.
If the weather allows, I would do the early rise walk again to get some more autumnal shots.