Life on Skye is just one busy day after another.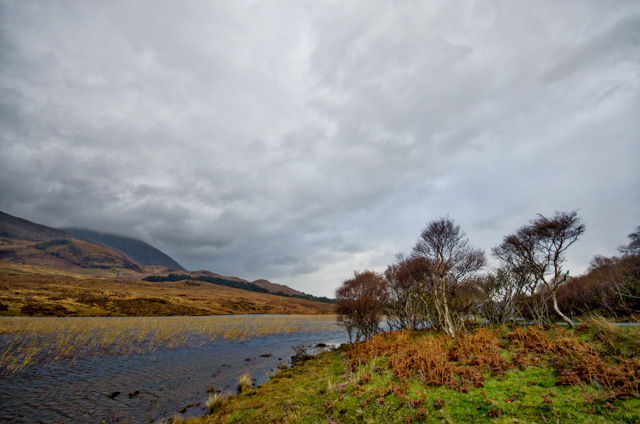 Loch Cil Chriosd
I like this long loch with its reeds and shallow water. It's on the road to Elgol, but it was much too dull to travel all the way from Broadford to Elgol so we stopped at the loch to take some photos. Processed in Intensify.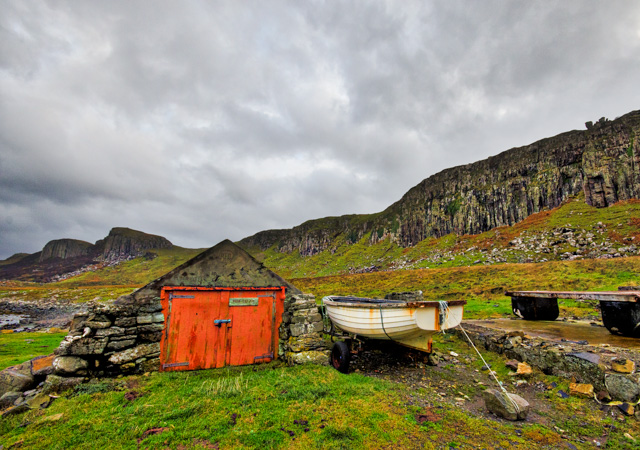 The Rangers Boatshed
Down at the slip at Staffin there is one solitary boatshed left standing. The rest are just rubble walls. The one boatshed with a roof has bright orange doors and an RFC badge drawn into the the cement wash above them. A reminder of happier times perhaps?
365/305