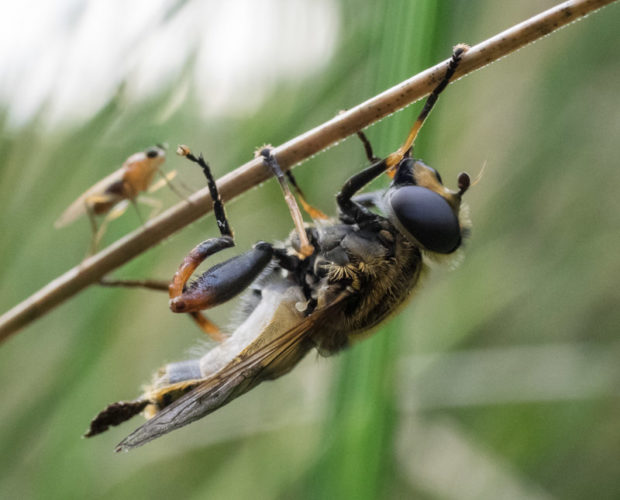 This one won't take long to write.
Talked to Hazy on Skype this morning to get the updates on all things down south. After that we timed a walk to the 'new shops'. Just around 10mins since you're asking. Official reason was to get the makings of tonight's dinner which was Braised Peas with Bacon, Lentils and Cod. We substituted Haddock for Cod, but other than that, stuck closely to the recipe. Also for once I got my act together and started some bread dough before lunch, which meant it was almost ready for dinner.
Went out in the afternoon to get some photos and got today's PoD which is a 'take one, get one free' of two flies on a grass stem. Made the dinner as described above, watched the Russian GP where karma took Vettel out of the race. That's what you get when you think you're better than everyone else.
Spoke to Jamie after that, and basically, that was the day in a nutshell.
No salsa tomorrow and no Gems either because it's September Weekend here. Scamp would like to visit a garden centre to get bulbs for next year, so we may do that, all being well.
See, I told you it wouldn't take long to write. Some days are like that.