First, let me say, I'm not complaining, far from it.  Another day of sunshine.  Long may it last.  Did a bit of watercolour painting this morning.  This time I used real watercolour pans, rather than acrylic tubes and I must say I really enjoyed it.  Again, long may it continue.  Went for a walk over St Mo's in the afternoon after I'd dropped Scamp off in the Village for her office lunch.  Quite enjoyed walking in the woods in the sun.  Very strange feeling when you're used to the wind and rain.  Just missed a deer – that's becoming a lame excuse.  I must be more aware as I walk.  What I did get some shots of was a weather balloon.  I thought at first it was a plane with a red nose cone, but after I looked at the shots I realised it was a weather balloon.  Also got the first photos of a butterfly this year in the UK.  Lanzarote butterflies don't count.  Leaves are beginning to burst out now.  It won't be long until the trees are green again.  Must try to paint them this year.  That's a wee challenge if ever I had one!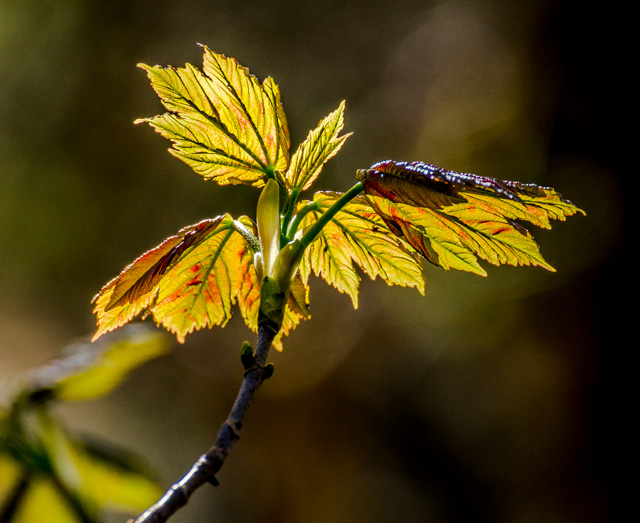 A sycamore leaf just opening to collect some sunlight today.
365/107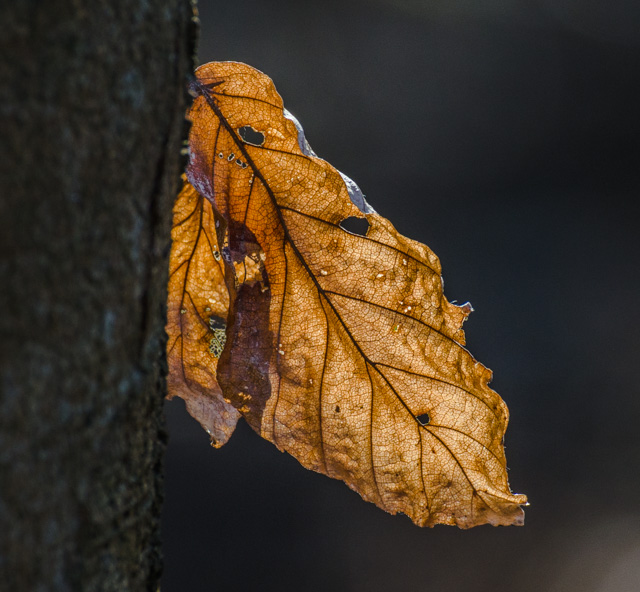 I like the way you can see the ribs and details of the dried leaf.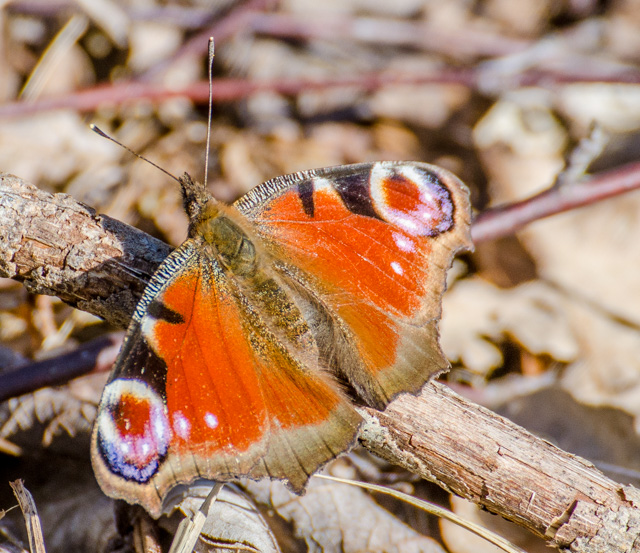 I've seen a few peacock butterflies recently.  I imaging the recent spell of warm weather has brought them out.