Cloudy and windy start to the day. After breakfast we headed down the road to the beach and turned right heading for Puerto del Carmen. Had a rest halfway along in the posh shelters they've made, next to the big pylon 'installations'. Walked on to the edge of the town and by then the weather had improved a lot. So we decided we'd had enough walking for today and headed back. Had lunch at the hotel and then went to the Blue Bar which still isn't blue and stil doesn't have a bar. Rested there to allow our lunch to slide down and then I went for a last walk in the wilderness. Found what looked like a waterfall in the dried up river bed. There are loads of snail shells around that river bed. Not all in the bed itself, but in the sand around it. Can't see why they are there. Surely the rivers don't last long enough to sustain animal life. Took some photos. Spotted a couple of kestrels and got some shots. Walked back and got some photos of a moth in some bushes, but don't think they will work.
Came home, sat on a nice warm, sheltered, balcony for an hour or so. Took a selfie, but Scamp's tomorrow will be so much better DV.
Dinner tonight was a large salad and then a kebab of all things. Ok, it's processed food, but it was quite tasty. My first kebab!
Tonight's entertainment was a Reptile show which we'd seen a million times before. Then a Bollywood show and it was great. Scamp and I were up on stage at the end for the Club Dance, which she had been practising in the afternoon, but I was just mugging along with. Great fun.
Late night drink in the School Dining Hall and off to bed. Packing in the morning, all being well.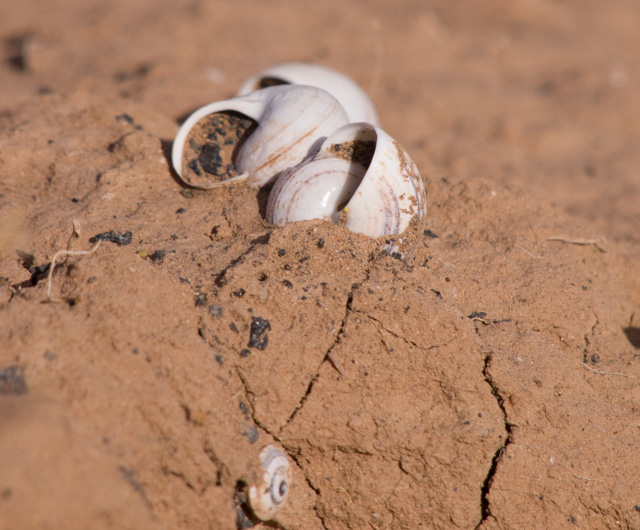 In a dried up riverbed there were hundreds of little white shells.  With the weather they get on this island, it seems unlikely that there would be enough water to provide food for all these snails.  Given the lack of moisture it seems unlikely that they were shells from land snails, so where did they come from?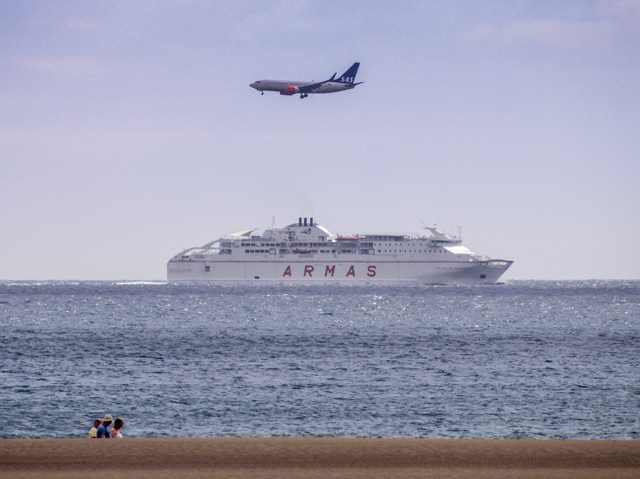 Flying, sailing and walking.
365/073