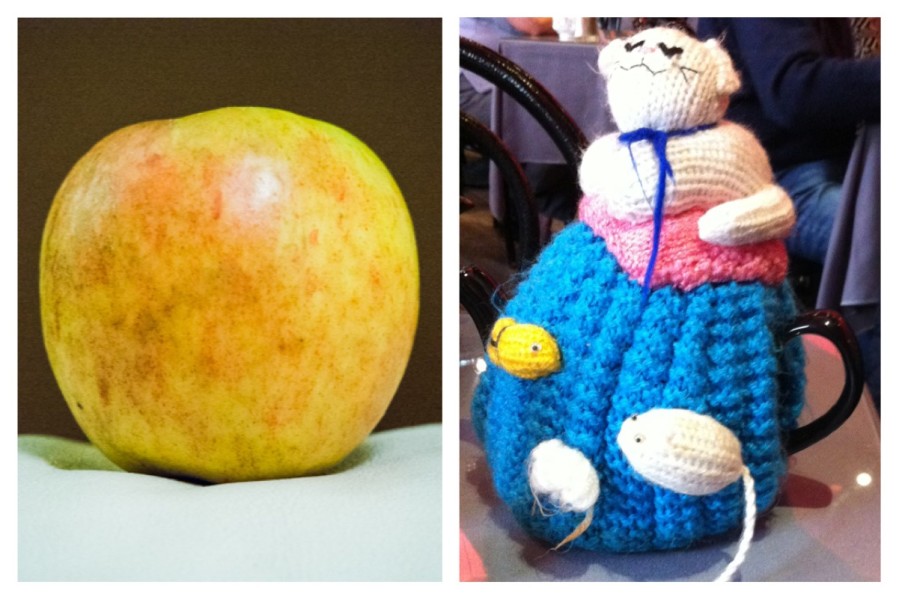 Went for lunch to Tea Jenny's in Falkirk today. Scamp's choice as the main (for 'main' read Only) wage earner.
Actually the day started much, much earlier. I got up at 2.30am to see the start of the lunar eclipse and prepare for the 'Blood Moon'. As I peered blearily from the bedroom window, I could indeed see that the eclipse was in progress, but the moon didn't seem all that much bigger than normal. I left it an hour for the eclipse to reach totality and when I went back to look, somebody had stolen the moon! It simply wasn't there. An hour earlier it was shining in an almost cloudless sky. That's what they get for having a blood moon, at night, in Cumbernauld. They should have known someone would nick it. Guaranteed, somebody will be selling it down the Barras at the weekend. "Here mate. Want tae buy a bit o' the Blud Moon? Aye, mate, guaranteed genuine. Ma brother works wi' NASA and he got it cheap. Only a fiver a slice. Three fur a tenner."
Back to Tea Jenny's and lunch was quite good. Burger was very filling and the tea cosies were a sight to behold as usual.
After that it was a pretty ordinary day. Felt a bit fidgety around 6.15pm when we should be getting ready for salsa which was not on as the STUC was closed today. One of the few places that closes now for September Weekend.
No, that's not the Blood Moon on the left of the picture, that's our 'big' apple from our apple tree. The first dessert apple it's produced that you can actually eat. Previous years' apples have been small and sour, so this is a step forward. On the right you can see the tea cosy on my pot of Kenyan tea in Tea Jenny's.
No interrupted sleep tonight because the blood moon is gone until 2033 which is just after half past eight!