For the second time this year I got my bike out and went for a run, hoping for a shot or two of some wildlife.  No such luck, the deer and rabbits were hiding.  They were probably hiding from the cutting westerly wind that chilled me to the bone.  I was thankful I'd brought my cheapo buff.  It took some of the sting out of my ears.  The low afternoon light gave the opportunity to get some texture into the land as the snow has now nearly gone although there is still a lot of ice about.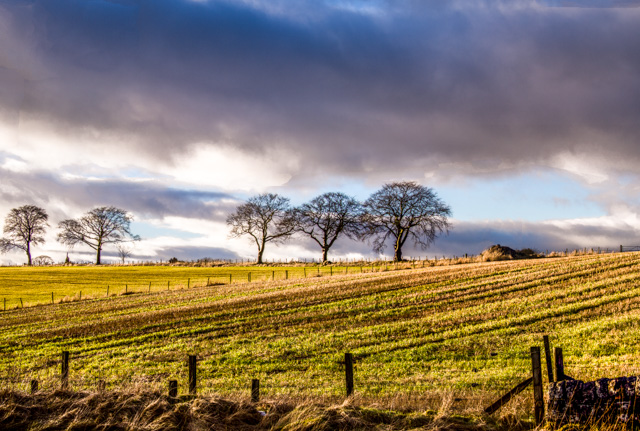 The lighting conditions were changing really fast and I knew I didn't have time to change lenses so I just hammered away a 10 shot panorama and hoped I'd got everything.  Then the battery died in the Oly, so it was game over anyway.  Glad I got it.
Processing was in Photoshop for a change and for once it did a better job than Autopano.  Just one slight hitch in Photoshop, but a big exposure difference in Autopano.  Usual post processing in Lightroom.
365/039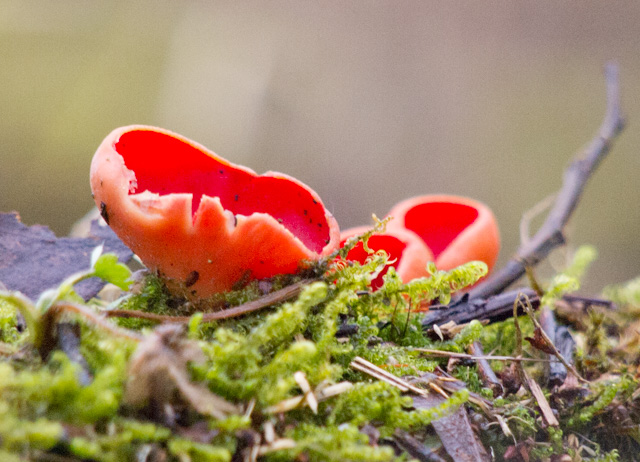 These wee fungi really brighten up the forest floor. A sign that spring is on the way usually.