Just a lazy Saturday.  Going to a 40th birthday party at night and Scamp had "Nothing to wear", so we went in to Glasgow to find something she could sport tonight.  Nothing worth a shot in 'the toon' so I managed an hour at St Mo's in the late afternoon.  Still some ice around and a little bit of snow.  Lots of ducks and swans flitting between the holes in the ice.  So …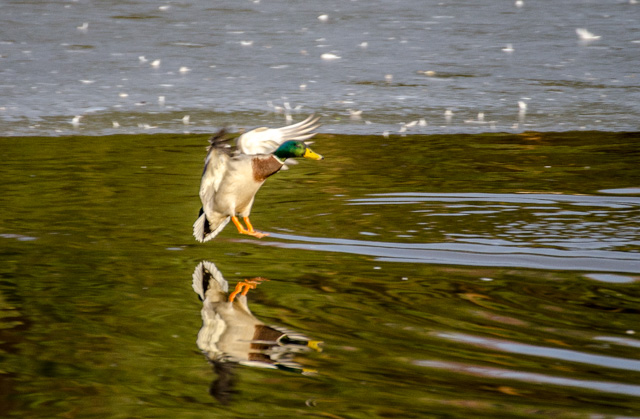 A Moonwalking Duck.  Actually he was just coming in for landing with gear down and full flaps.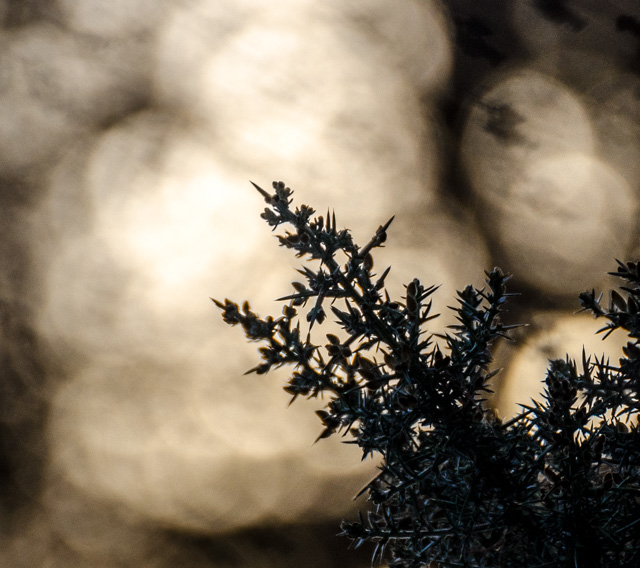 Gorse bush caught in the afternoon light through the trees.  I liked the way the thorns were silhouetted against the out of focus highlights.  Don't try to tell me they are bokeh, they are OOF-eries, that's a term I remember from a Practical Photography article many, many years ago called Shooting an Oofery.  They will always be Ooferies to me.
365/038