No, there wasn't actually any snow today, I was driving around in the chance of getting some snow pictures.  I'd recently downloaded The Photographer's Ephemeris and wanted to see how accurate it was.  TPE is a neat little prog that works out where and when the sun and moon rises and sets for any given location, and date.  It does an awful lot more than that too, and according to my test today, it is extremely accurate.  I set out with the stated intention of getting the first shot with the sun just shining through the trees.  It was spot-on accurate.  Just what I wanted.  I would recommend it to anyone who needs to know this information.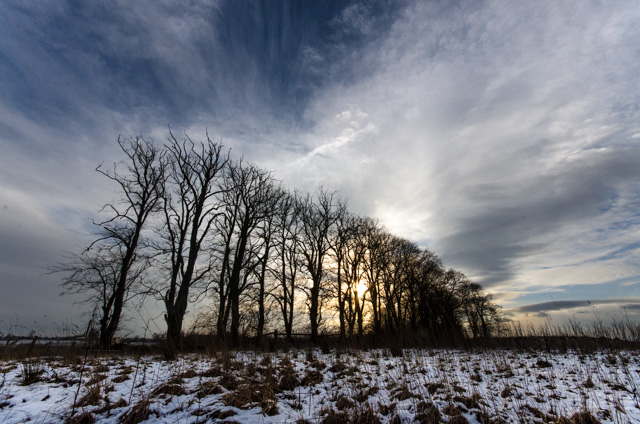 THE PINES OF ROME
No, not really, more  The Beeches of Moodiesburn, but this avenue of trees always makes me think of Respighi's symphonic poem (yes, I had to Google it to find out exactly what it was).  Listen to it. Like these trees it's really gloomy.
365/033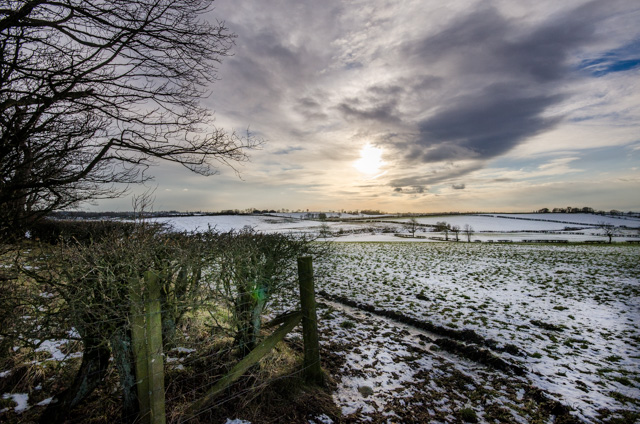 I had hoped to get some shots of pheasants here as there are usually a few of these stupid, but colourful birds in the woods on the left. No birds, but a pretty winter scene, so switched lenses and snapped this instead.  Don't look a gift horse in the mouth, even if you hoped for pheasants!