It's got to be done. You simply have to travel east to Embra just before Christmas. It's all about the atmosphere and the crowds. It wasn't as freezing cold as I've seen it sometimes, but it was quite cold. Had decided to go to Bar Roma for lunch, but shock horror, it's not there any more. There's a Tex Mex place where this brilliant Italian restaurant used to be. Had to go to Zizzi's instead. Quite good, but not the same. Oh well, that's progress I suppose. The dark side of progress is Flickr currently. Tonight the upload engine has been struggling for the last 15 mins to upload 3 images. It's fine to have a fancy new interface, but if the infrastructure isn't there, you are seriously wasting not just your time, but also mine. I've already dropped Blipfoto because of the same problem and it looks like Flickr is dead in the water too.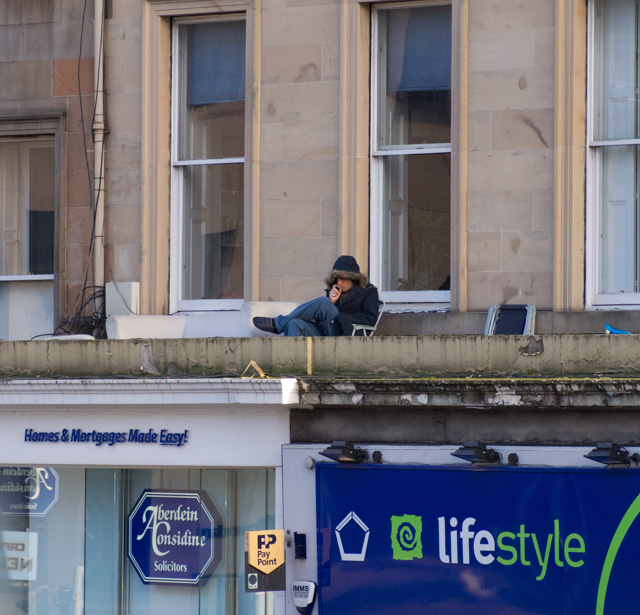 Bloke having a cigarette outside his house. Nothing unusual there, except this bloke lives in a first floor flat above a shop. So he climbs out the window and has a seat set up on the roof of the shop. Just wrap up well for the chilly Embra weather. Well done pal, problem solved.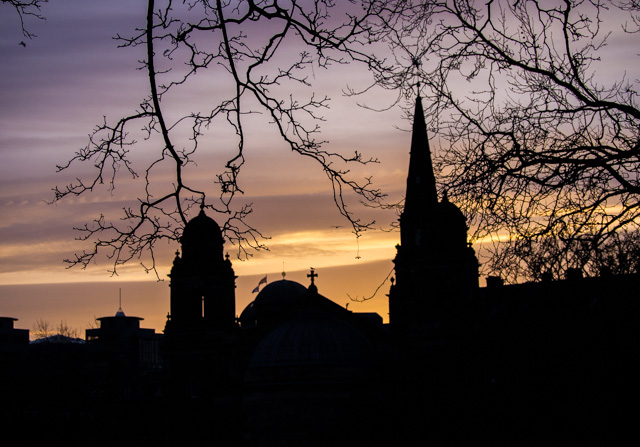 A pretty sunset over Princes Street Gardens.  Lovely colours.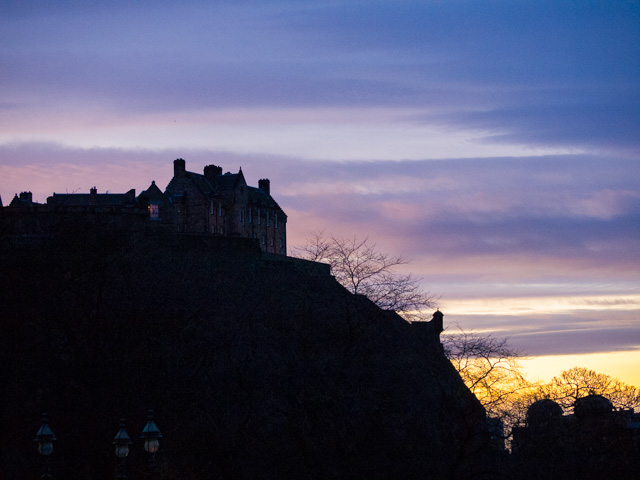 You simply can't visit Embra without taking a picture of the castle.  Ask any of the oriental visitors who throng there every day of the year.  Having said that, it's difficult to get a clean shot of the castle without including some of the Christmas tat.  I like this one because the silhouettes enhance the colours in the sky … again.
365/354