Up early and switched off the slow cooker which had been cooking the venison all night.  Made the panacotta and then made two different doughs for the bread.  After that, I had had enough so I took myself off into 'The Toon' for a walk and to get some paint and some help on choosing a 10″ tablet.  Didn't get the advice on the tablet, but did get the paint.  Back home to help with final preparations for tonight's dinner.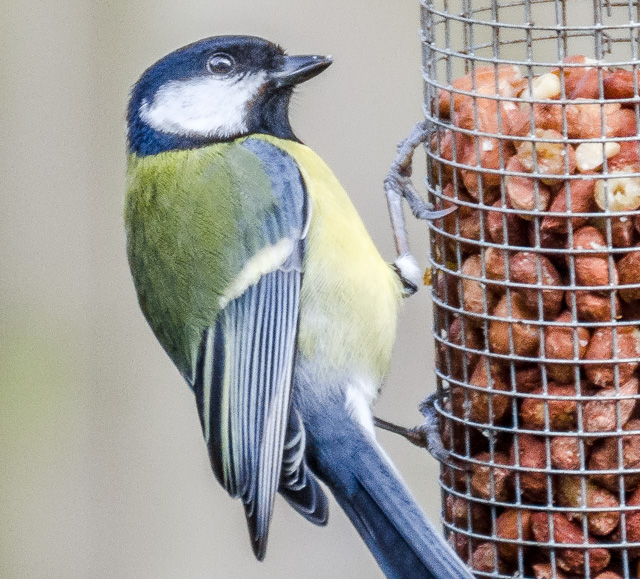 Early morning shot of a bluetit taken while making pudding for tonight's dinner.  Really sharp for the lens being wide open.
365/058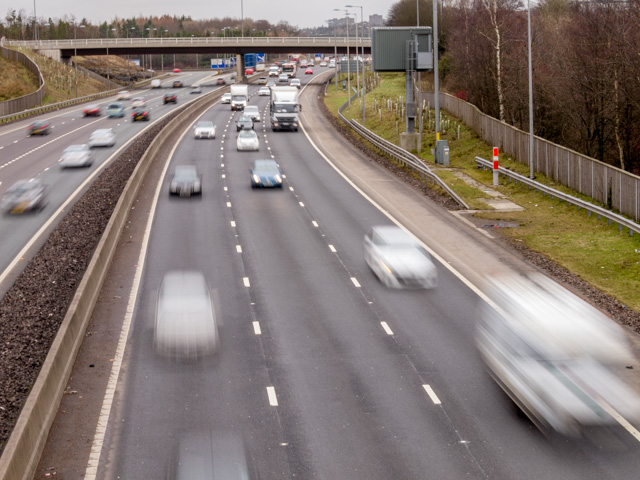 Cars roll by a hundred miles an hour
I was thinking while I was standing by the dual carriageway waiting for the bus that the traffic was speeding past at too high a speed.  I then realised that I too travel at that speed on that stretch and I'm below the speed limit.  Maybe that's why I took this shot of traffic on the motorway.  Title comes from "To B without a hitch" by Bridget St John.