Today was the British F1 GP and for once it was interesting and quite exciting at times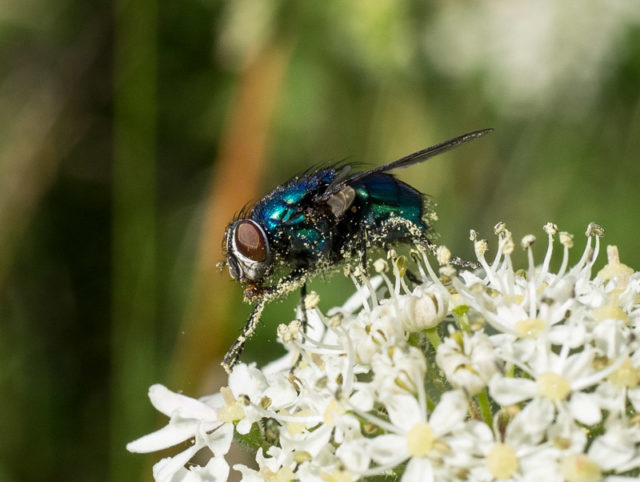 .
Spoke to Hazy for a while in the morning and got up to date on what's happening in London. I'm quite happy she phoned because it got me out of bed where I'd been lying reading The October Man by Ben Aaronovitch. It's a novella and I didn't even have to buy it, I swapped another book with Fred for it. Good story and maybe an offshoot from the Rivers of London series, we'll see. Anyway, after talking to Hazy and being told by her that it was time I was up and out, that's what I did.
It was another slow start for the weather with heavy cloud cover rolling in and staying there. Walked down to the M&S place to get some lunch and some stuff for tomorrow's dinner too. Looking forward to the new M&S Food Hall opening across the road from St Mo's school. That will give us a wider choice and not as far to walk.
After lunch we settled down to watch the British GP. It was full of thrills and spills for once and gave Vettell another chance to show just how much he has lost it as a driver. After crashing into Verstappen, he complained that it wasn't his fault. Hmm, from about four different camera angles it was his fault and his alone. Ten second penalty is no penalty at all when he ended up being second last on the track. He is becoming a danger on the track and should be given the option of a one race ban or a week's community service, picking up litter in Carbrain. That would teach him not to cause a crash!
After the race finished I decided to go looking for beasties in St Mo's, because I couldn't be bothered driving today. Found some interesting insects, but my favourite was the metal fly that looks as if it's been dancing in the icing sugar. The others I'm hoping to load up on Flickr later, if it deigns to work today.
After dinner we watered the garden. The hose is a great boon for this. No need to lug watering can after watering can of water through the house for the thirsty plants.
Tomorrow, we may go for that walk we were meant to be going on today, although we did go for a walk to get lunch, so perhaps we did accomplish what we set out to do.