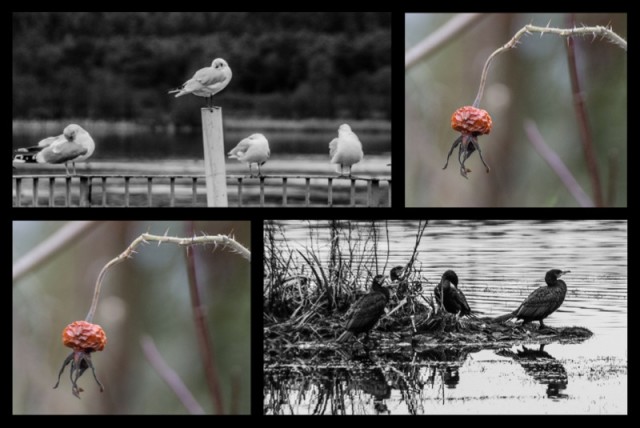 Christlefridge, as far as I can remember was a give away game at Christmas for the Sinclair Spectrum, round about 1980 something.  I remember it was a good fun game, but can find no reference to it on the internet.  Maybe my memory is playing tricks again.  "So", as John Lennon said, "this is Christmas, and what have you done?"  I usually ask this question at New Year, but Christmas is as good a time as any.  So what have you done?  What good?  What not so good?  Possibly more important, what are you going to do about the latter?  Think about it.
Why does everyone say "Merry Christmas"?  It must be the only day in the year when we use the 'Merry' word.  Merry usually means drunk, so are we wishing (hoping) that everyone is drunk at Christmas? The SNP won't like that.  Wee Mooth, AKA Nick the Chick, AKA Nicola Sturgeon won't like that.  It goes completely against their Calvanist policies.  You'll all go to Hell, you know and Nick the Chick will be standing there with the pitchfork.
Today we went for our usual Christmas walk around, not St Mo's for a change, but Broadwood Loch.  Not a real loch, but manmade about twenty odd years ago.  Not a very interesting walk, but one we always indulge in at this time of year.  Saw some gulls, some cormorants, some geese and hunners of swans.  That was about it.  No herons and definitely no deer.  Dull, dull, dull.
After the walk, we had lunch and then settled down to watch tv for an hour or so before we started to make dinner.  Ate and drank too much as usual and are now resting while watching the Titchfield Thunderbold (c1953, although it could just as well be 1593).  Totally innocent fun, but in colour.  Isn't that what Christmas is all about?
Today is Fred P's birthday.  His reply to my birthday wish text was:
"Many thanks, Fred (or as others have said 'Oh Christ it's him')"
Hope my readers have had a happy Christmas, or even a merry one if you've been living dangerously.