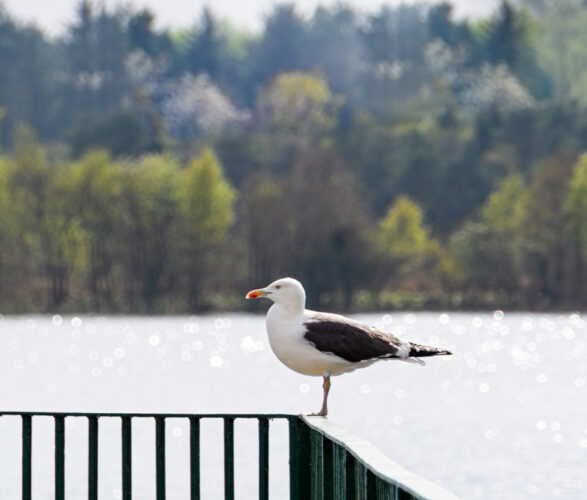 Hopefully this blog will be posted the same day it was written. That will make it the first since April 13th. Here goes!
I spent most of the morning and some the afternoon writing the last few blog posts, posting them and also posting photos on Flickr. I always start off with good intentions on days when we're on holiday, but I never quite manage to stick to those intentions. After all, I'm on holiday and blog writing, which can sometimes be good fun to do, can also be a terrible drag. Anyway, the backlog is gone for now.
After lunch we went for a walk round Broadwood stadium, the long way round. Over to the boardwalk and over that wibbly, wobbly way to dry land. Who in their right mind makes a boardwalk from plastic. Halfway along the boardwalk it feels like it's ready to tip you into the loch it crosses. Typical NLC cost cutting. Some day it's just going to collapse and then an investigation will begin and 'Lessons will be learned'. After that they will replace it with another cheapo plastic boardwalk until the same thing happens again.
Well, we survived the boardwalk today, but it's in a far worse state than it was in the last time we crossed it. We walked on over the dam then up past the exercise machines stopping on the dam to take a photo of a herring gull at the outfall from the loch. I never knew there were herrings in Broadwood Loch. We also got a good laugh at a Crested Grebe with its bad hair do. Unfortunately, the Sony 55-210mm lens wasn't in a focusing mood today, so I don't have a record of it.
We were sorted for dinner, so didn't need to stop at the shops on the way home and I reckoned I had at least one decent shot from the birdwatching at the dam, so I didn't need a walk over to St Mo's.
Scamp watered the back garden using a watering can. I preferred to use the hose and watered the front garden. It will be so much easier if we get an outside tap fitted, but the tap adaptor worked for today. Also, as Carlyn, next door had watered our plants while we were away down south, I watered her's today.
Dinner was steak for me and salmon for Scamp with a side of salad in the style of Simonne, but really nothing like as good as hers. I must practise that culinary skill.
Spoke to Jamie and heard about his plans for the coming week, jetting off to the US again to cause more mayhem by pouring oil on troubled waters. Good luck with pleasing all of the people all of the time, Jamie.
PoD was the herring-less gull.
Tomorrow I may plant my sort-of cow parsley, some in pots and some in the ground. I also need to get my hair cut soon as May is approaching fast. At least my kilt fits, I tried it on yesterday.