I think I'm getting the better of the lurgi at last.  We both decided not to go far today, so it was lunch at Vecchia Bologna.  One of the few places I'd risk spaghetti bolognese without any fear of acid reflux later, and it proved itself again.  Menu is going up in price again, but not too much.  It's still a favourite Italian restaurant, no matter what the menu price.
I spent the rest of the day trying to get my WD My Cloud to work again.  After two restarts and two restores of OS, it seems tonight as if it's working, but I'm whispering this.  We'll see better tomorrow.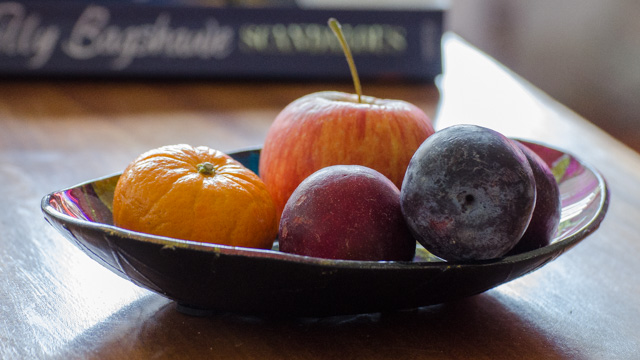 Still life.  It's just one step away from the dreaded 'flowers'.  However, I was quite pleased with it.  I'm impressed with the versatility of the 70-300 lens.
365/122