Woke up this morning to rain, but feeling a lot better than previously.  Thank goodness.  Probably a lot to do with the effects of Benylin, sensible advice from Scamp and the fact that I had a flu jag way back last year some time.  Anyway, I'm not counting my chickens yet, but there's a light at the end of the tunnel.
We drove in to Glasgow today to get some essentials.  Driving rain all the way in and most of the time we were there.  On the way back the rain dried up and the clouds lifted a bit.  Of course, by the time we got near Cumbernauld, we encountered "The Cloud" again.  Even that didn't keep the rain for long and although the clouds lifted again, we didn't really get any sun.  Didn't expect any.  Let's hope for some tomorrow.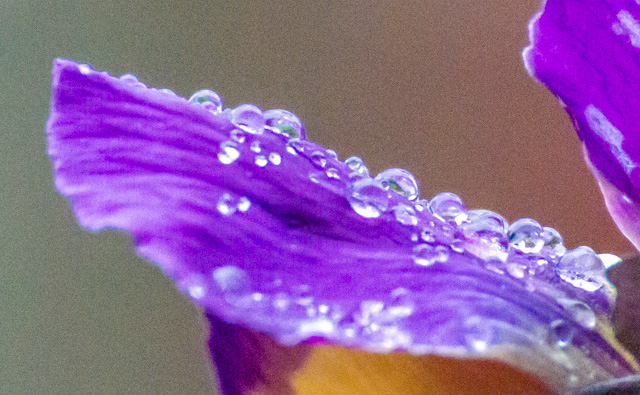 Raindrops on … Pansies
Ok, it should have been Raindrops on Roses, but the pansies were flowering and the roses weren't.
365/123