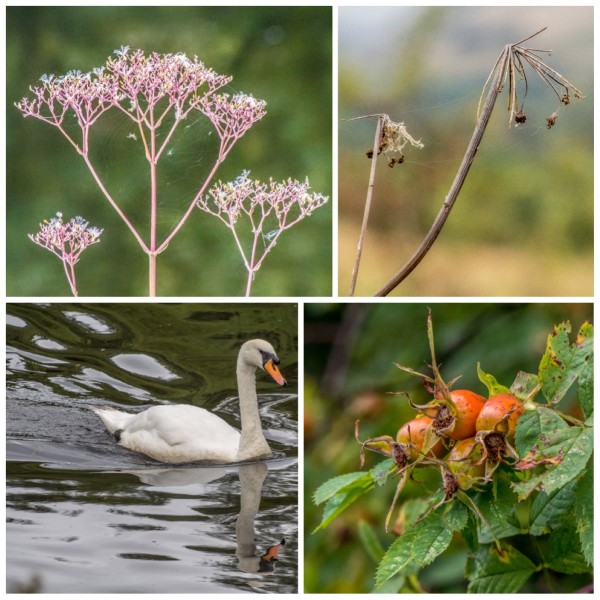 Such a relaxing day a Sunday. I did a bit of gardening. Me? Gardening? In the same sentence? Well, it was just a little bit of trimming. First the roses round the back door and then chopping down the remains of an apple blossom bush that Scamp wanted rid of. The next thing was to get rid of the garden rubbish and that's when the problem arose. I couldn't get out of the estate because there was a 10K road race in progress, so it was back home and have lunch. Later, when the coast was clear I went out in the rain and dumped the rubbish then went for a drive to get some photos. Walked along a bit of the canal and took what I could get, which wasn't much today under a milk white sky. No direct sunlight and no shadows, just grey. Still, I got some shots along the canal.
After dinner we watched a disappointing Singapore GP. Not disappointing because Lewis didn't win, that was a little bonus. No, just disappointing because it was a boring race. It was a bit like today. No direct sunlight and no shadows, just grey.
It might sound dull, but dull's sometimes all we have.
I realise it's a bit difficult to see the detail in the pics today, but either click on the mosaic or go here.  All rights reserved and all photos copyright of D. Campbell (that's me).