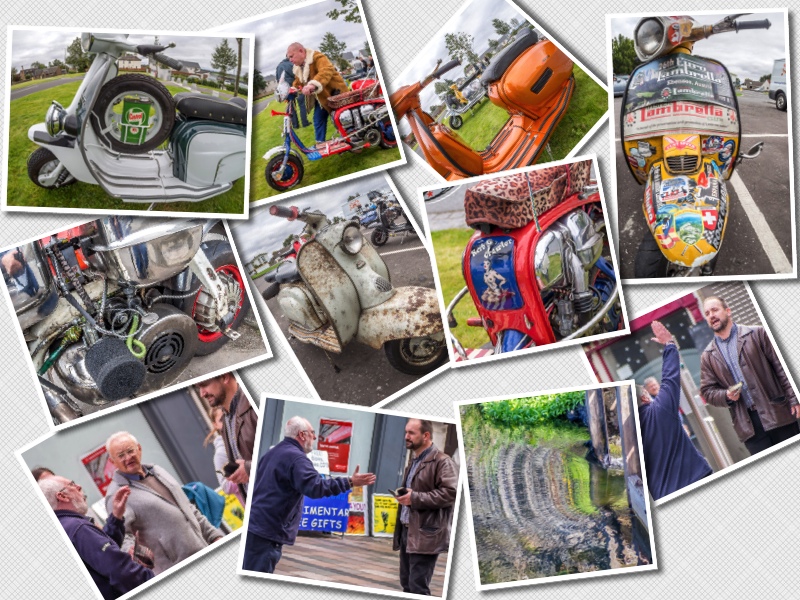 We both agreed that Bridge of Allan would be our destination today and we'd lunch at Vecchia Bologna. We had a quick walk through the town. Quite a pretty little town but with ideas above its station if you get my drift. However, lunch was excellent as usual. I don't think we've ever had a poor lunch in this restaurant. From there, we went to Stirling. Scamp needed new shoes and M&S had a sale on. I managed to get myself a cheap Casio watch to replace the Decathlon one that fell to bits last week. Yes, I did get the battery replaced on the Pulsar, but the battery has been replaced three times since I bought the watch and it's no longer waterproof, so I can't wear it when swimming, so the cheap Casio is a decent every day watch and I can keep the Pulsar for dressed up occasions. We watched an old guy in Stirling regaling a street preacher and starting an argument with him. Street entertainment I'd describe it as. Went to Waitrose in Stirling and lo and behold, they had Adnams beer which I'd sampled when we were at JIC and Sim's. They also had a nice bottle of Aberlour 12 yo whisky!
On the way home we chanced upon, for the third time today, the Lambretta Club outing and this time we stopped to take photos. An amazing variety of scooters in a every stage of degradation. From pristine Concours d' Elegance to virtual rustbuckets. Some fairly new and a lot that were quite ancient with everything in-between. After checking when I got home, I was quite surprised at the money that's tied up in these scooters.
Still, an interesting day and an excellent lunch. Tagliatelle with Spinach and Salsiccia for me. The usual Spaghetti del Chef for Scamp.
I realise it's a bit difficult to see the detail in the pics today, but either click on the mosaic or go here.  All rights reserved and all photos copyright of D. Campbell (that's me).