Went for a walk around Colzium this morning and was amazed at the amount of houses that have been built in the farmer's field next to it.  It's ages since we've been there, but it really was a shock to see so many houses and they are still building more.  Thankfully the gardens round Colzium house are still as good as ever and still well maintained.
Had a lazy afternoon.  I did think about going cycling, but although the sunshine was bright, the wind was still cold, so I had to forego the pleasure.  Maybe tomorrow.
Went to the salsa social in the late afternoon, but it was almost deserted until about 6.00 when things started to pick up.  Even then, there were lots of folk, but they all seemed more concerned with talking and giving each other hugs as if they hadn't seen each other for years, rather than a few days.  Had a few dances and spoke to Alfie whom we haven't seen for years – yes, real years, not days.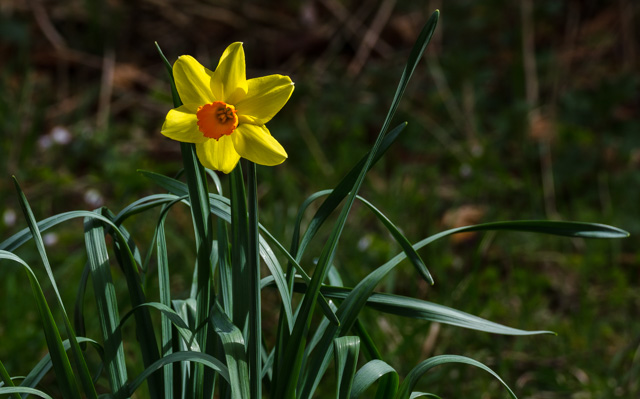 Scamp spotted this daffy.  Standing out against the dark background, so this one's for her.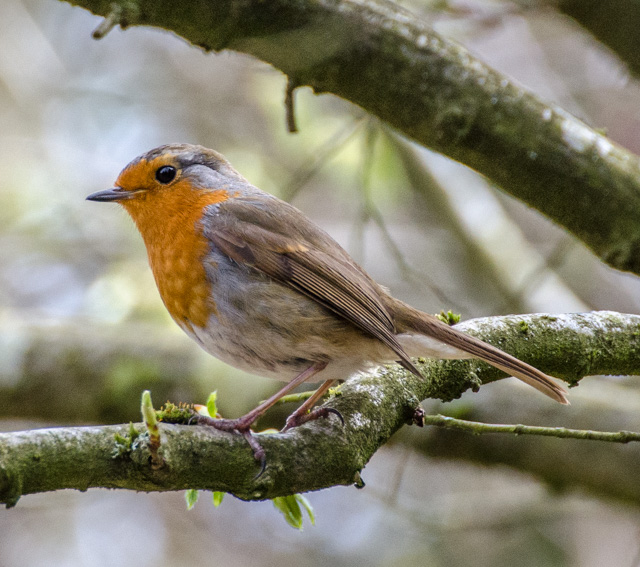 Patient wee bird.  Sat there for ages waiting for me to finish taking his photo, then he was off, dive-bombing a worm he'd spied on the ground.
Daffodil looking out at the world around it.
365/109