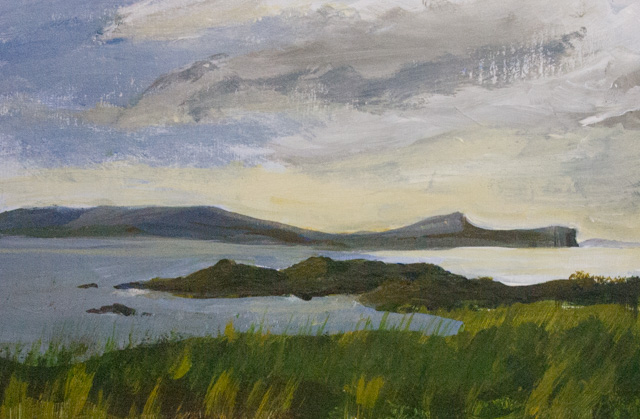 Acrylic on card.
From a photograph taken at Trumpan on Skye. About an hour.
I am so glad the joiner convinced us to put in LED lighting when we upgraded the bathroom. The daylight LEDs make it so much easier to photograph things without worrying about colour casts and mired values.
Maybe they can be used to combat SAD too.
365/301