Thankfully S had the foresight to book a night at the Letterfinlay Lodge on the banks of Loch Lochy.  It made a welcome break on the journey up to Skye.  Not a bad run up really.  Only stopped once at Loch Tulla for a couple of shots and to laugh at a photog complete with tripod and Nikon getting in a terrible fankle trying to work out how to take a photo for a group of Indian boys using their iPhone.  Some folk shouldn't be allowed Nikons.  He was probably quite famous.
Sirloin steak burger at Letterfinlay was the best I've ever tasted.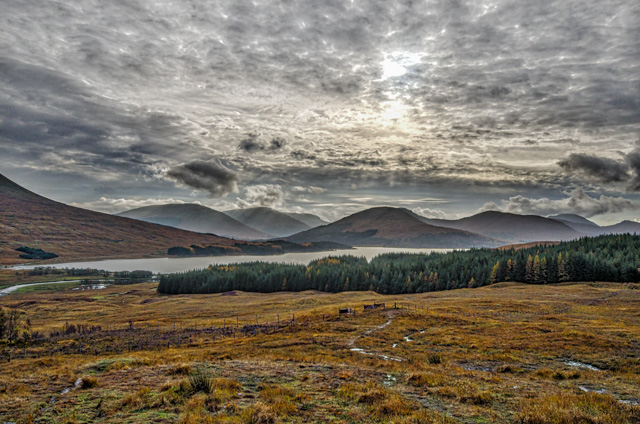 Looking out over Loch Tulla.
365/302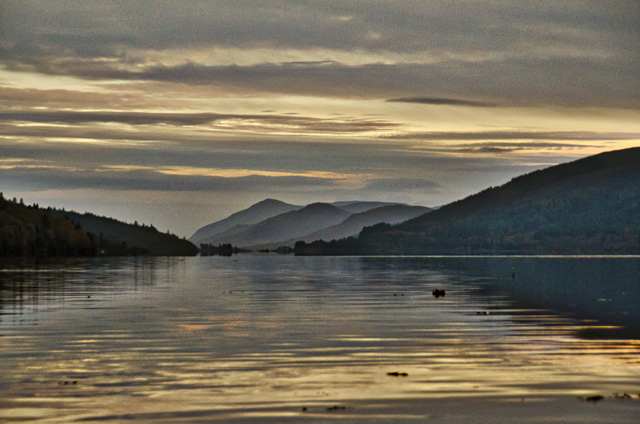 Loch Lochy sunset.  Taken from Letterfinlay Lodge Hotel.
Both pics processed in Lightroom and McPhun Intensify.