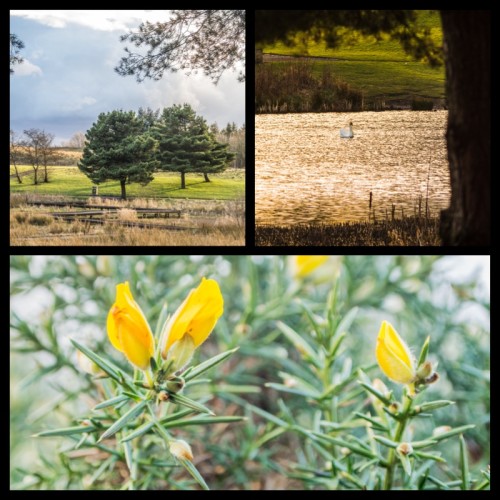 Not a lot to say about today again.  Lunch was at The Cotton House where I bumped into a former colleague who worked part-time for us for a while, but who retired a couple of years before me.  Lunch was good as usual.  Barbecued spare ribs are great, but very messy to eat!  I would probably have been better with Scamp's choice of spring rolls.  Both of us had the same main – chicken chow mein.  Simply superb.
After lunch we drove in to Glasgow, to Staples for me to get a bigger SD card for the new camera.  It was a lovely day with great views of the hills on the way back.  Unfortunately I was driving, so I didn't get the chance to take any photos.
When we got back, I went out to post a parcel to Hazy (Incoming Hazy!) and break in the new card on the way back home.  I had to wait for about 15 mins while a rain shower made its way swiftly across us.  There were some nice sprinkles of sun across the pond at St Mo's, but a fair amount of cloud too.  Thankfully the rain stayed away.
That about wraps it up for Friday.