The day started early at 5.45am. Quick breakfast then off to the airport. I had inadvertently booked the fast track parking, so we were quickly across to the terminal only to find that the check in was in T2, the usual one for holiday firms. Ok, over to terminal 2 where there was a queue like for an execution as my dad would say. We were offered the quick check in for and extra £10 each because "the queue is taking between an hour and an hour and a half". We didn't bother. Twenty minutes later we were being checked in, while the queue for bag drop, allegedly the faster way to go was growing and growing. On to security then. Luckily, because I had booked fast track parking, we got priority security access. One old dear in the normal queue stuck on a condescending smile and told us we had to go back the way we'd come. We ignored her and jumped in front of her. She exclaimed to her husband that "there's always two isn't there". Scamp put her in her place with a well timed "We paid extra!" I think she must have been a drugs mule because she was stopped and her baggage was hand searched in security. Pleasant, if bumpy flight down to Lanzarote. Pity the old dear didn't make it, she was last seen being hustled away between two of security guards, protesting her innocence. "Honest, it's just talcum powder, officer", while her husband just said "She's not with me mate. Never seen her before!".
As usual, it took over an hour from exiting the airport to the bus actually moving from its stance. Got to the hotel, the Sentido Aequora, which was about as far away from the beach as it was possible to be. Nice clean looking hotel. Got our room sorted, but the key wouldn't open the door. Back to reception and got the proper key. Wrong room number on the electronic key. The rest of the afternoon was great. Changed, did salsa lesson with one of the Animacion team.
Back in the room found out the air con wasn't working. According to reception, it was on winter setting and all the hotel was on the same setting. Ours was reading 24c. Is that a winter temperature, or are they just saving money? Had a walk after that heading towards the airport.
There are hundreds and thousands of ladybirds here. Cannot think why.  For now it's just another thing to remember.
I had a shower and flooded the bathroom. I think Scamp thought it was my fault. Said nothing.
We both had a few drinks too many and Scamp fell down the stairs leading to the theatre.
Went to bed. Not too impressed.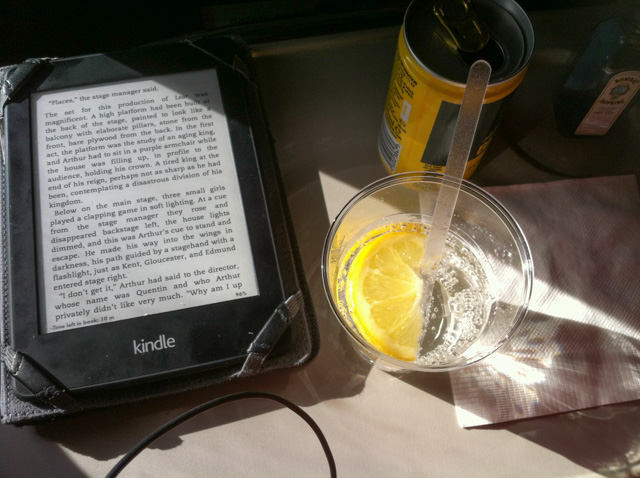 G&T and a good book at 35,000 feet. That's living the high life!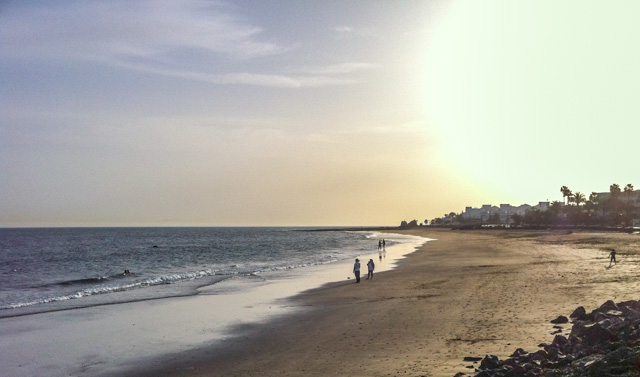 A quiet stroll along the beach in Los Pocillos Lanzarote.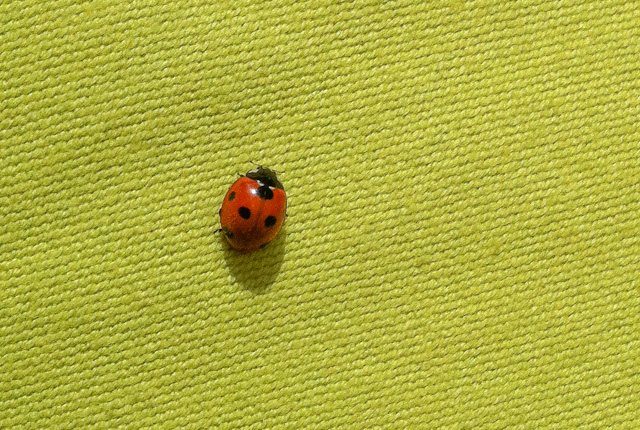 There are more ladybirds on Lanzarote than I have ever seen in one place.  This one joined us for a drink near the pool.
365/067