We woke to sunshine!
Had breakfast. Complained to reception again that the air con still isn't working. Apparently someone will look at it. It's in the book now – whatever that means. Got a safe key and found out that our room appears to be registered to someone else. Getting suspicious now after finding out that the key didn't work yesterday. Are we in the wrong room?
Anyway, went to the Blue Bar which is a strange name as it doesn't have a bar, and it's not blue. Perhaps it too is on winter setting. Hot. Swam in the small pool there and returned again after lunch.
Went for a walk away from the airport this time along the beach for miles and miles. Windy and not too warm. Came back and Scamp flooded the bathroom this time. Reported it to reception. They sent someone to mop up the mess, but not sure they've done much else. Time will tell. Scamp is not pleased.
Watched Irish dancing show at night. Quite excellent. One drink before bed. Listened to dire singer/keyboard player in lounge before making a hasty exit.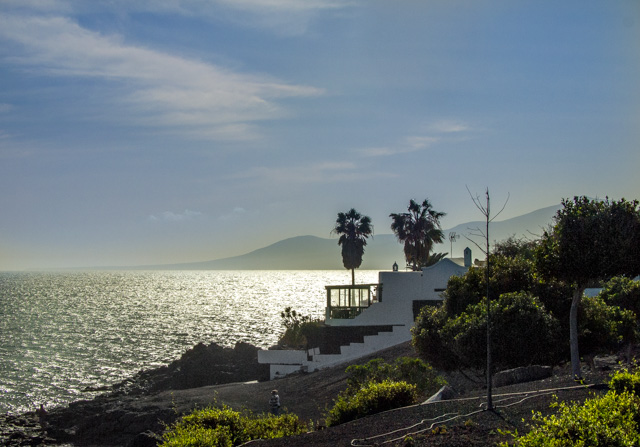 On the edge of the Puerto del Carmen.  Before it becomes too touristy.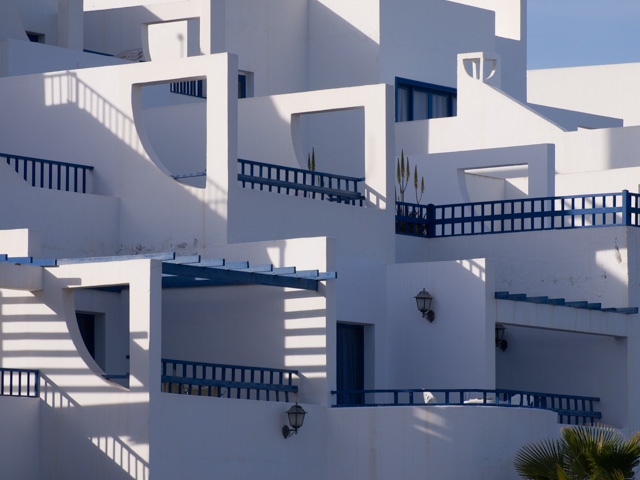 It looks like a puzzle. How do you fit all these little apartments together, but still ensure that everyone has a sunny balcony with a bit of a view? I blame AutoCad.
365/068