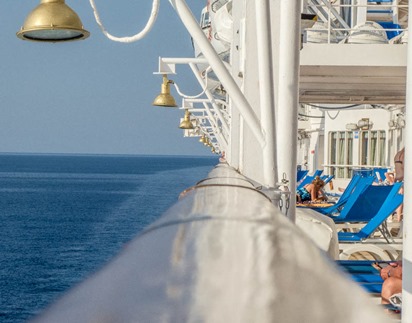 There's not a lot you can say about a sea day. There's not much to see either. To prove that, today's PoD is of the sea.
Scamp had booked us for a wine tasting and it turned out to be a break from watching the waves. It wasn't at all serious, although there was a lot of info given out.
The highlight of the day was seeing dolphins showing off beside the ship. There's no other description I can think of. They were simply showing off. Leaping out of the water and swimming upside down, then leaping out of the water upside down. One of our cabin stewards, Sasha, came running out to see them, but she was too late. They were off to entertain another ship, if they could find one.
Last dressing up night, and it was a dull affair. Food was ok, but only just ok. Food especially for two foodies has been a disappointment this year.