It would appear that our snow due yesterday had become lost in transit.  It was delivered during the night.  I think we got someone else's snow as well as our own.  Maybe I should stop making jokes about the white stuff and I don't mean milk.  I think someone in the weather department has it in for me.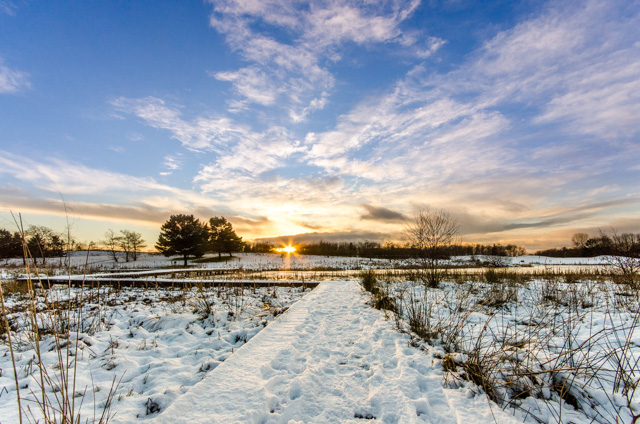 I like the pattern of the boardwalks at St Mo's.  Unfortunately, NLC don't like them.  I think they cost too much to maintain, and being in Cumbernauld, they get bypassed more than if they were in, say, Motherwell, the centre of the the NLC universe.  Cumbernauld?  Where's that?
365/029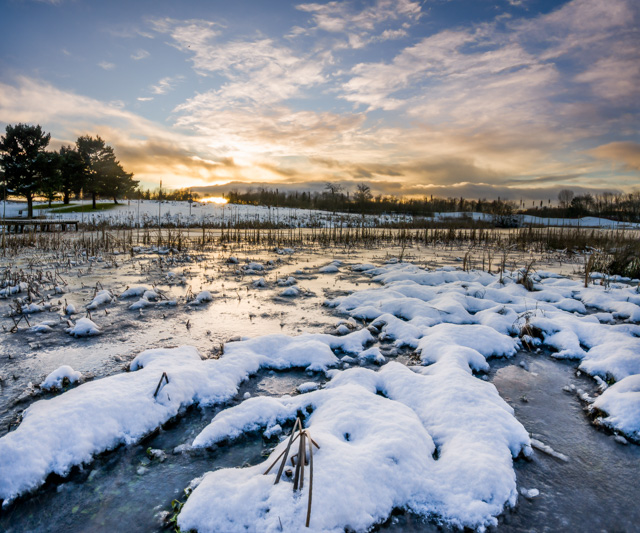 This is a vertorama made from three individual shots and merged in Photoshop.  Lovely light for an hour this afternoon.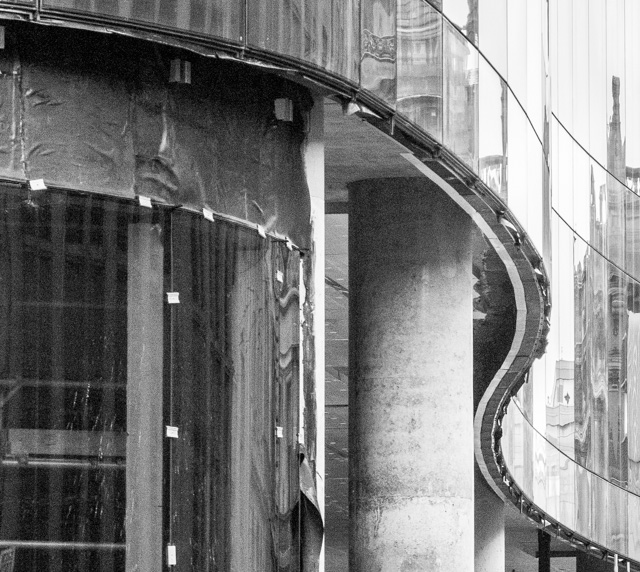 I like this new building being constructed in Queen Street Glasgow.  The 'S' shape looked good from a distance, but up close it's not so clever looking.  I'm sure it will be great when it's finished.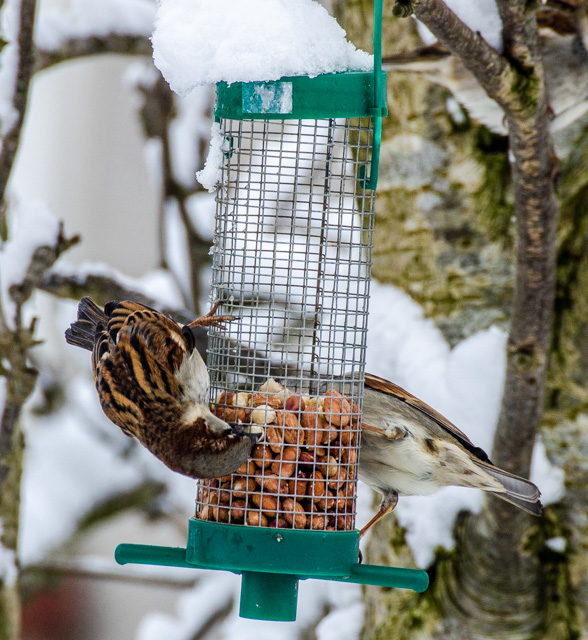 Two sparrows showing that you if you cooperate, you can both get your nuts at the same time, so to speak!