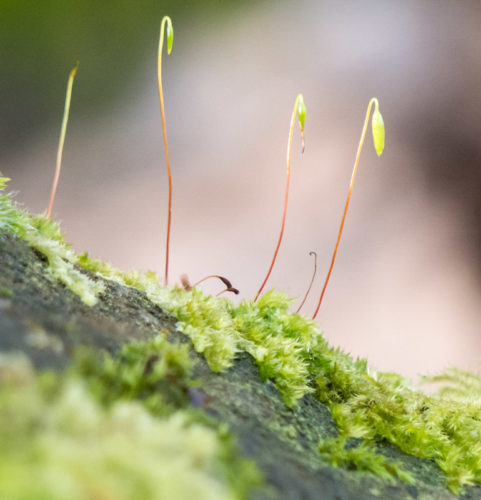 Lots of planning today, but not a lot done really. Mainly planning for storage of stuff, when the real solution is a good clear out. That day is getting closer!
Today we had committed ourselves to going for lunch/dinner at La Rambla in Paisley. Three tapas for just over a tenner is a bargain. The only problem is the laid back, i.e. horizontal attitude of the serving staff. I don't think any of them have been to a catering college to learn how to serve tables. A half hour wait for food is quite normal. Apparently one of the 'managers' was complaining that he didn't understand why people were coming up to the bar to order drinks. Didn't these people realise there was table service? Eh, no mate, there isn't. Maybe there is meant to be, but it's just not happening. Try putting yourself in our shoes. Try being a customer, a thirsty customer and you'll see how it's essential to go to the bar and buy your drink there to avoid desiccation. I'm not altogether certain that there are any kitchen staff. I'm beginning to think that it's the waiter and waitress that take the order, cook the food and serve it. The drinks waiter is a joke. I saw him trying to take away a half empty glass of wine from a customer, then stand and wait at the table while she finished it. Maybe that's what he thinks a waiter does, wait. Anyway we finally got served an my food was really good as usual, but I don't think I'll be rushing back to La Rambla again for tapas, or anything else except dancing.
Dancing was good. Shannon was DJ and worked hard to get the dance floor filled. Came out to find that it had snowed and the streets were icy with melted, then refrozen snow. As we got neared Cumbersheugh the lying snow got thicker and thicker. Had trouble encouraging the Juke up the hill and then the fun of skidding about into a parking place. Don't think Scamp was impressed. Actually the snow was much easier to walk on than the pavements of Paisley.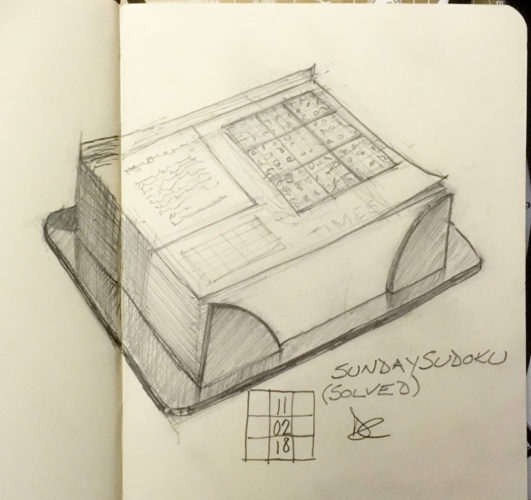 PoD is the green blobs. Taken in St Mo's by the fading afternoon light before the snowfall. Sketch is of my Saturday and Sunday Sudoku. It's a bit of a page marker, but it's done.
Tomorrow? Finding the car and then working on a plan to get it down the road and parked again!