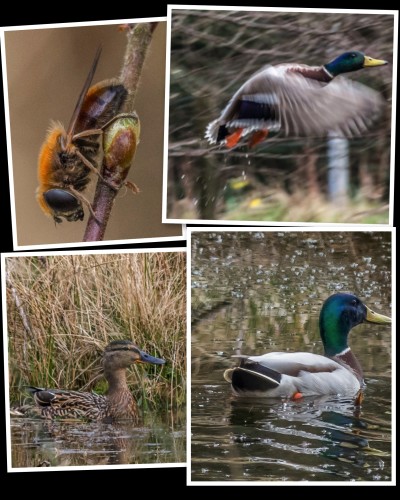 This was a very lazy, wet day with one bright light.
The rain was on and off most of the morning and afternoon, but Scamp was determined to do something about our summer holiday and we are now booked on a 14 day cruise to the western Mediterranean.  We've been to most of the places on the itinerary before, but it will not be a great hardship to visit them again.  Now all we have to do is pay for it.
The rest of the day pales into insignificance.  I went for a walk in one of the bright spots of the afternoon and got the photos above in St Mo's.  I'm not sure if the insect is a hoverfly or a honeybee.  My money is on hoverfly because there is no evidence of a honeybee's antennae.