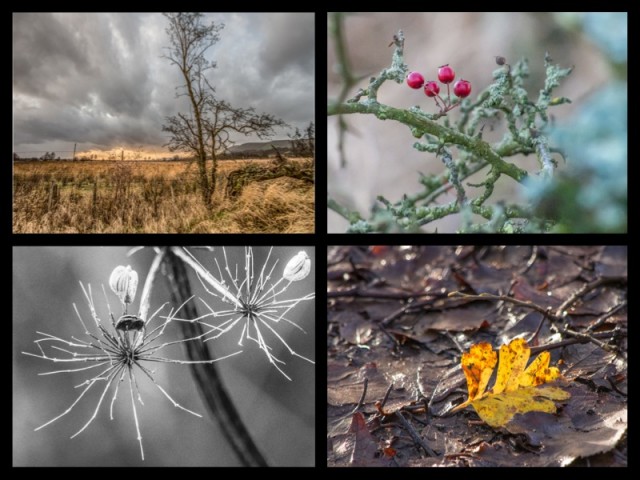 "Maybe we spend too much time looking at glowing screens." I heard this while I was listening to a podcast coming back from another walk to Dumbreck Marshes.  I couldn't agree more.  We all spend far too much time in this virtual reality we live so much of our lives in.
Before my Damascene revelation today, we went to Stirling, to shop and stock up for Christmas at Waitrose.  It was just in case the snow comes in great drifts in the next few days and we can't struggle our way across the tundra to Condorrat to buy the last loaf of bread in the bakers.  Yes, I know the temperature is almost in double figures today, but you never know, do you?
On the way back we stopped at Halfords to get the headlight bulb replaced in my car.  I could have done it myself, but I couldn't remember the sequence for removing the clips and bolts, well, that's my excuse.
After we got back, I went out to have my religious conversion and Scamp went to do more shopping, this time in Glasgow.  When I got back, I stared at these 'glowing screens' again to get the photos downloaded and processed and then get this blog written.  We need the glowing screens, but I dare say we could use them a little less.