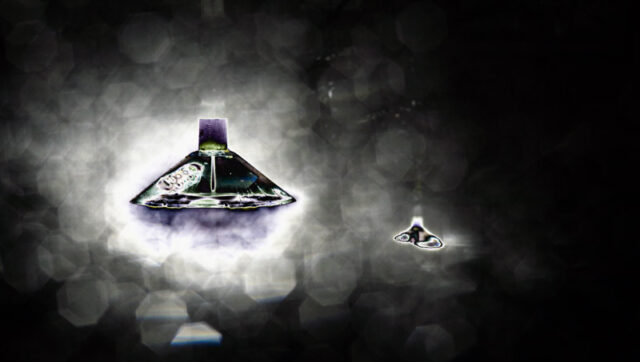 An interesting day, but a long one.
It started around 7am and it's still going. Well, I am, but not for long because I am totally knackered. Not that I've done much. I went for the messages after the gas fitter, the electrician and the builder had gone. A job we thought would take most of the day was over by 1pm. Leaving us the opportunity to work through the mysteries of the Hive controller. A totally amazing and mesmerising piece of technology. It's been a day of learning about The Internet of Things.
Today's PoD didn't quite work out he way I intended, so this is a botched up, but texturally interesting experiment. It's two street lights (the image is upside down!). They are the new uplighters that NLC has installed everywhere around here. Better than the old sodium ones, but sometimes sore on the eyes.
My eyes are sore from being up all day, doing nothing, so I hope you'll excuse me because I'm going to bed. Problems to solve tomorrow with a recalcitrant NAS drive.
Tomorrow we have nothing to do and nowhere to go on the first full day of Lockdown 2.