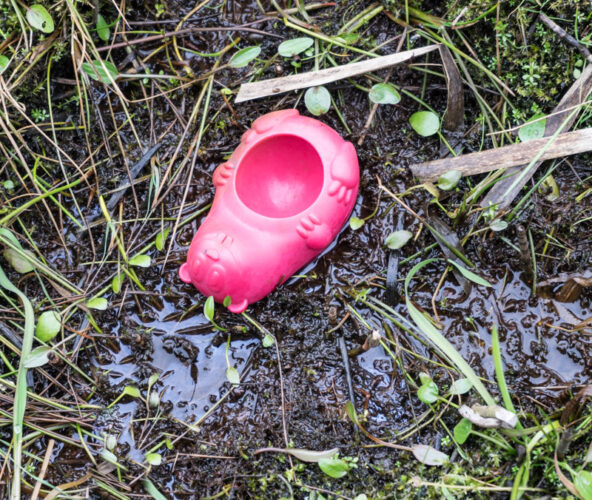 … a day makes. It was like a return to winter.
All the things the weather fairies promised came true, well, almost. We haven't had the snow storms yet, but the high winds and the cold Arctic blast have been making their presence felt all day. Tonight the wind is howling round the house and making us feel cold, even inside.
We didn't go far today, but we did encourage each other to go out for a walk in the afternoon, just to blow the cobwebs away. I have been making an active attempt to bring some structure to my week by shaving at least once a week on a Sunday. After we came back from the walk I was wishing I'd left it to the afternoon to do the facial hair removal. My face was almost numb with cold. It was hard to believe that yesterday afternoon I'd walked round St Mo's without a coat or a jacket. Today that would have been suicidal. A coffee when we came home with a cannoli helped brighten the day a bit.
We watched the boat race in the afternoon, once we'd warmed up. Quite enjoyed it because it was coming from Ely and we'd walked past the place where the rowers were preparing themselves. Yesterday we watched Ali getting her 30 seconds of fame on TV rowing in a four with presenter Mike Bushell. Today it was the real thing. Ali wasn't racing, of course, but she was probably their marshalling.
I had a look at another of Scamp's little hanging lights from the tree in the garden. It had been working so well recently, but for a week it had been out, so perhaps a new rechargeable battery was required. Well the battery looked battered indeed, covered in rust as was the circuit board. However, when I checked it with the multimeter, it was half charged, then I noticed that the small chip that I imagine is a voltage regulator with four legs, only had three and as I scraped off some rust from those three, they reduced to two. Water ingress would seem to be the problem. It went into the bin No User Serviceable Parts Inside. Cheaper to replace than repair. Isn't that the story we all hear these days.
After dinner we were prepared to demonstrate our skills at the Telemark Turn, but both our feet got tangled, went the wrong way and generally weren't interested in dancing tonight. Everything we did seemed to turn out wrong. Helpful hints from the teachers must have looked as if they fell on deaf ears. They didn't, it was just that the feet weren't responding to requests tonight. More practise required I think is the solution.
Spoke to JIC after the disastrous dancing class and heard about all things down Cambridge way. Good to hear that things are improving down south too as far as weather and opening up are concerned. Good news.
PoD was a photo of a decorative egg cup we saw on our walk around St Mo's earlier in the day. Presumably it was meant to hold an Easter Egg. The carefully designed and manufactured egg cup looked like it was rejected as unwanted baggage.
Tomorrow there is still the threat of snow, but unlikely to reach the Central Belt of Scotland, so we might just be lucky enough to miss it. It will, however be cold.