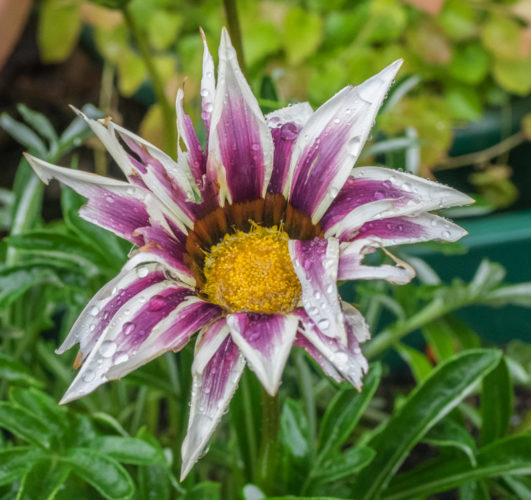 Today we were out fairly early to drive to Larky.
We should have been going to Crawford & Nancy's for dinner tonight, but since Scamp's pain started, she can't sit for longer than about an hour without stretching out (which she's doing just now), so we decided to cancel tonight. When Scamp suggested to Nancy that they could meet for coffee, just to catch up, Nancy invited us out to the house instead. That's what we did. The best of both worlds. Scamp got to meet up with Nancy and also to play with Imogen, C&N's granddaughter, and I got a chance to catch up with Crawford. All of that within a timeframe of an hour and a bit which was comfortable for Scamp.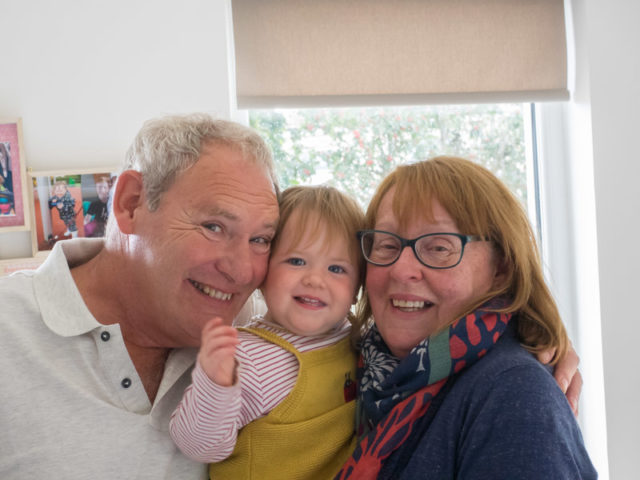 While we were there I managed to take a few (over 60) photos of Nana, Papa and Imogen. The light was really good in their new sitting room although it was tipping it down outside. Really pleased with the results from the E-M1 with the 30mm lens. It's becoming a well used combination. The 14mm lens would have been too short and would have caused distortion and the 45-200mm would have been too long. The 30mm was the 'Goldilocks Option' – just right!  Imogen herself was a great model who happily posed for photo after photo.  Beautiful blue eyes and for most of the time a happy temperament.  Happy for her papa to teach her some basic gymnastics.
Tried to drive down to Asda in Larky when we left, but had difficulty finding it. It's stuck down behind the baths and next to the new, new Larkhall Academy. I say 'new, new' because there have been two new academies since I went to the original one back in the '60s. That makes me feel ancient.
Drove home in the rain that had been falling incessantly since early morning, in fact, since last night. Took today's PoD of a poor waterlogged Gazania in the back garden with a lens hood made from a piece of A4 paper folded in half and wrapped around the lens, not so much to keep out the sun as to keep out the rain. Useful thing to keep in the camera bag.
Tomorrow we're hoping for a little bit of sun for a trip to Muirhead for Colin's Flower Show.