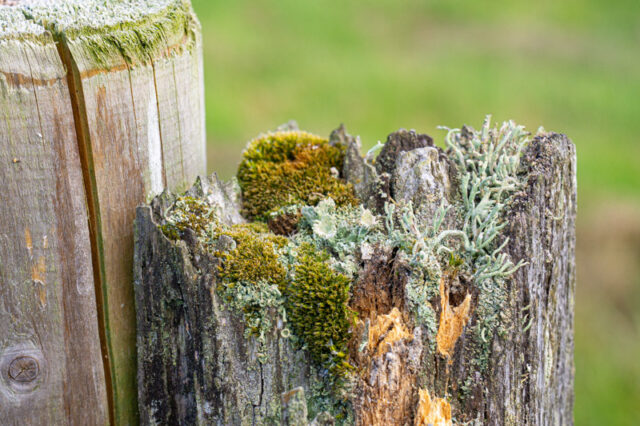 The morning was work. The afternoon was photography.
Scamp was off to have coffee with Isobel in the morning and I was left to my own devices. First thing to do was to investigate the leaking shower cabinet. It turned out to be a leak in two corners. One tiny little drip and one a bit bigger. Both were being caused by mould growth in the sealant between the glass and the ceramic base of the shower. Half an hour of poking and prodding with a wee round pointed device whose original purpose was to score cardboard teased most of the gunge out and allowed me to start to dry the offending parts. Left them to dry out properly by themselves and started the second, and bigger, task.
The top of the chest of drawers in my room has not seen the light of day for about a year. Today I was set to remedy that. I had a big IKEA bag ready to hold the stuff that was going to the skips, that meant most of it. Some things I didn't really want to chuck away, but I had to ask myself if I was ever likely to use it again and if I wasn't, was I emotionally attached to it. If the answer to either of those questions was YES, then it got to stay for six months. If the answer to both question NO, then it was going to the skip, via the IKEA bag. Some things even got he heave after failing only one test. Sometimes you have to be ruthless. As the bag got fuller and fuller, the top of the chest of drawers magically appeared.
After Scamp came back and we had lunch, I took all the stuff in the car to the skips. Heavens, Jamie, you're not going to believe this, but I even parted with a camera. A working camera! I won't list all that went to landfill, but there was a a lot. With the boot of the car empty I could go to B&Q to get a tube of sealant for the shower, and have somewhere to put it. Next stop was Screwfix for a Hive plug socket. The number of times I've left the house and driven to the bottom of the road wondering if I've left the phone charger or some other piece of dodgy equipment switched on. Now I can check on my phone if it's on and with a touch of the screen, turn it off. Hopefully it will be worth the money in peace of mind. Two things in the boot. Time for some photo opportunities.
Drove up to Fannyside Moor and found an old fencepost strapped to its new replacement with its great collection of mosses and lichen. It looked like a little garden, although one comment on Flickr likened it to a "micro rainforest". I understand what he meant. It got PoD. Found a little wee ladybird with sixteen spots. Dark red wing covers and white spots. It's a Cream-spot Ladybird (Calvia quattuordecimguttata) and it's not very rare.
Back home, Scamp made Sea Bass with asparagus and home grown Potatoes. Absolutely brilliant. Later we had a quick practise of the final parts of the Foxtrot we've been learning. I say 'final', but it's likely the teachers will add another two or three little bits to the end of the routine.
No plans for tomorrow, although a trip out for 'the messages' is not out of the question.