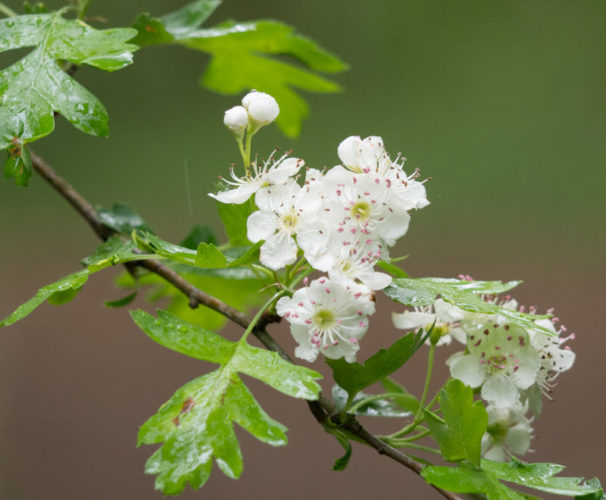 In the morning, we went for a walk round the golf course along from the house.  It was raining on and off as we walked through the woodland, but because we were walking through trees, there were plenty of places to shelter.  Labyrinth again became the word of the day.  There are so many paths through the woodland all crossing and re-crossing, it's difficult to work out where you are going and where you've been.  We got ourselves lost a couple of times, but then Genghis Pathfinder chose a path I wouldn't have chosen, but it lead back to the golf clubhouse.  Unfortunately, by the time we got there the rain was fairly heavy and there was no point in stopping for a coffee as all the inside seats were taken and not even the hardiest of smokers was risking the downpour at the outside seating.  We found our way back to the road and from there, back to the house.
ND suggested that we all go to a garden centre for lunch.  I didn't recognise the route, but I did recognise the pizza stand and remembered that the pizzas were good indeed, but the waiting time was 25 mins and that was too long.  I chose instead to have sausage and beans with potato wedges.  It was an excellent choice.  Got some kale seeds and some spinach.  Scamp got a square of washable table cover.
All too soon, it was time it go.  Just had time to repack the bags and case and we were off to the airport again.  Seems like only yesterday we were getting picked up there.  Poor ND had to drive through torrential rain to get there, but as usual, he didn't complain.
Case has now been dropped off and we're through security although they did want to search my tablet separately.  I don't know what was wrong with it.  Now I'm sitting in the departures lounge writing this up and whiling away the couple of hours until we go in the big metal tube in the sky.