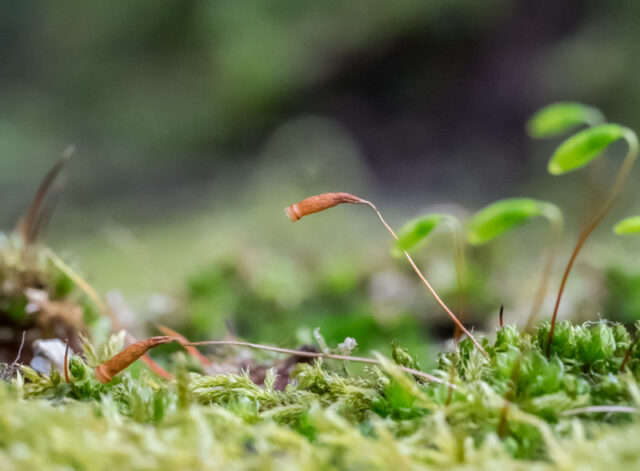 Just because we don't need to.
Third time this week we rose early. Instead of having breakfast in bed we had it in the living room, fully dressed. Only one of those times was enforced, the other twice were voluntary. Can't say it made the day any better, or more memorable, but it meant we saw more of it. It may continue and it may not, but for the moment it's fine.
It was a lovely morning with sun streaming in the window. However we were waiting, or at least I was waiting for a parcel from Amazon. One of the great things about an Echo/Alexa is that it spins a green light if you have a notification, which is usually an Amazon delivery. What's not so great is when the lady in the grey cylinder tells all and sundry what's in the delivery, especially if it's Scamp's birthday present and Scamp is sitting right next to me on the couch! Well, at least she knows now that I remembered what she asked for. The delivery usually arrives within an hour of the notification. Today? Six hours.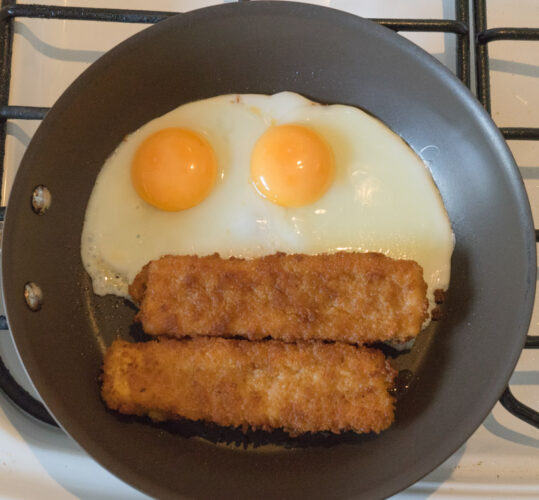 Lunch was a giant fish finger and an egg each.  I couldn't resist taking a photo of the eggy face in the frying pan.
The rest of the day was dull. Weather wise and also emotionally. Not a lot to do, rain looked as if it was just about to pelt down again. Scamp went out to the shops for milk. I stayed in to wait for the parcel that was no longer a surprise. The rain didn't arrive.
Later I went for a walk to find a PoD. It turned out to be some moss seed stems. Proper name, fruiting bodies, technical term sporophytes. Otherwise known as Green Blobs (when immature) and Brown Trumpets (when fully mature). The ones you see here were found on a tree trunk and growing head-down which didn't fit my idea of the picture, so they were rotated and tweaked in Lightroom. It had stayed dry for most of my walk, but the rain came on as I was heading home.
Dinner tonight was a starter of pizza bread with olive oil, rosemary and sea salt. It started off as a bit of left over pizza dough from yesterday, but it tasted quite good, if a bit thin. Main course was another of Charlie Bigham's ready meals. This one was Veggy Lasagne. Honestly I didn't notice that there was no meat in it. It was quite delicious. Pudding was another CB offering of Sticky Toffee Pudding. Not as good as Scamp's, but still not bad. Main and a pudding for two for a tenner.
That was about it for a dull day with an unwanted surprise.
Tomorrow breakfast in bed has been ordered by Scamp.