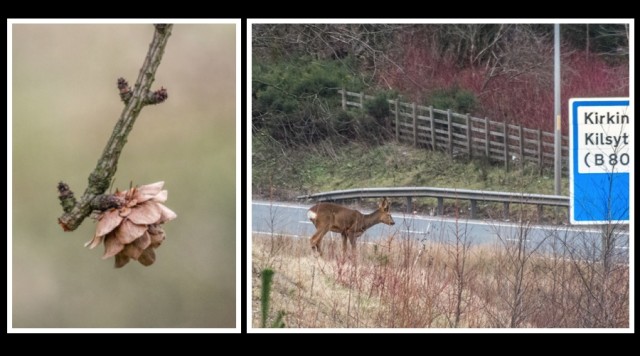 Back to life, back to reality.  Maybe Fuerteventura was cold and dull by Canaries standards, but the light was bright compared with a Scottish late winter/early spring.  It was a sea change being back home with ISO ratings back in four figures again, but it was also good to be back home.
This being the second Sunday in the month, there was no Sunday Social to brighten our day, but also no need to rush around getting things done with a 4.00pm cut off as happens on SS days.  Like most things, it was a double edged sword.
The furthest we went as Tesco on a shopping expedition and then I went to Condorrat via St Mo's to get some Soda Water because we had decided to have one more Mojito each before the diet and withdrawal of alcohol started.  Seemed like a good move – the Mojitos, not the withdrawal of another innocent pleasure.
It looks like a decent day tomorrow.  May go the the gym and may go cycling.  Whatever we choose, it will involve some exercise.  It must.