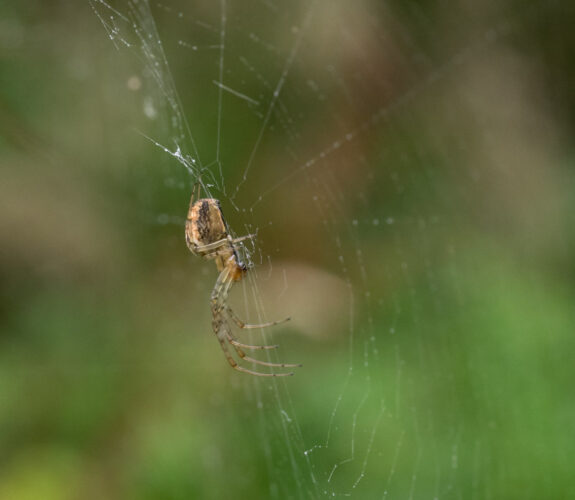 Going for the messages in Blue.
I drove to Stirling today with Scamp. We were heading for Waitrose 'for the messages'. The sky was dull with occasional attempts at rain, but nothing that you could really call precipitation. Parked at Waitrose and walked in to Stirling town (it's not a real city, even if Mrs McQueen says it is). I went to M&S and Scamp went to Debenhams both for different reasons. Met up again in the Thistle Centre and decided Nero was too busy and Costa was too dark and gloomy, so we went to HSBC to get some English money. I couldn't tell you the last time I used a 'hole in the wall' machine. Some time in early March I think. Thankfully I remembered my pin.
On the walk back we stopped as we usually do to look in the picture gallery.  This shop usually has some good and some not so good artistic works.  However, we've neither of us seen anything to match the clumsy painting of a girl and a dog.  I think it's downright dangerous to give a toddler oil paints to play with.  This 'painting' was priced at £450.  Unless, of course the decimal point wasn't working on the computer used to print the price tag!
I think we did actually buy Waitrose this time. It was really just a test to see how much we could cram into the Micra boot. The answer was quite a lot, or maybe even Too Much! However, at least we got to walk round a fairly quiet shop pushing a trolley. Won't need a Tesco delivery this week or next.
Came home and I tried to install the supposedly brilliant Nissan Connect Services which is a phone app that can do all sorts of wonderful things. I'd tried and failed to get the last one to work on the Juke. This one was no better. Got as far as creating an account, then things went belly up. You can scan in the VIN from the plate on the windscreen, but the app says it's wrong. You can scan the VIN from the door upright, but the app says it's wrong. You can type it in, but … Nothing I did worked, then I read the comments on this 1.2 star app. Almost everyone had the same problem, apart from the obvious 'ringers' who said it worked perfectly. With so many people having the same problem, you'd think a warning light would come on for the developers, but that doesn't appear to be the case. Another lost opportunity, Nissan.
Took my frustrations out on St Mo's with a couple of circuits of the pond. Not a lot of light at all by 4.30pm. My PoD was a sideways look at a spider on its web, getting bounced about in the breeze.
Beef burger for dinner. What Scamp had dubbed an Artisan Burger. I'd made it myself, with my own fair hands and a pound of mince. It needed salt, but otherwise it was fine. Scamp had a piece of salmon and we both had some of those Home Grown and Artisan Charlotte potatoes. So, a hand-made dinner.
Thought I'd have to de-coke the coffee maker. Orange steam light flashing away apparently means de-scale. I managed to get the light to go out by resetting the water softness setting. Hope that keeps the orange light at bay.
Tomorrow I'm hoping to meet John at Chatelherault outside Hamilton for a walk and a chat about photography and cameras. 'Hoping' because it's torrential rain and high winds here just now.