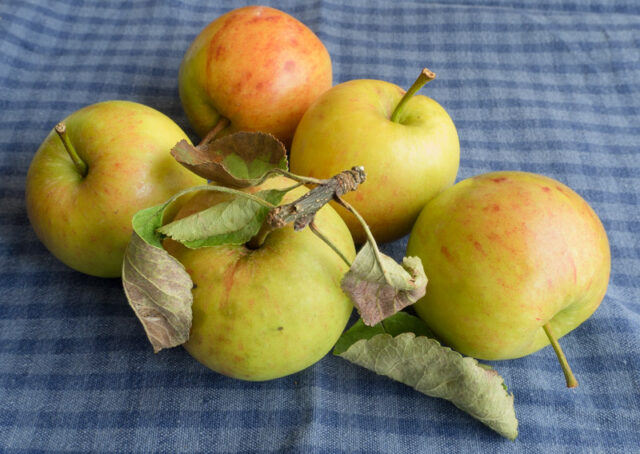 Driving to Drumpellier for a walk in the rain.
Before we get into the driving and the walking and the rain, we had a bunch of apples sitting on work surface in the kitchen and by the watery light they looked very photogenic, so I took a few photos and then a few more at different settings, some hand held and some using a tripod. Knowing I had some shots in the bag I settled down to solve today's sudoku, an easy Monday one. Scamp was getting itchy feet and wanted to go out driving, that's what we did.
Scamp was driving today and she wouldn't tell me where we were going, but it soon became apparent we were heading for Drumpellier out near Coatbridge. In the park it was a lot more relaxed than the last couple of times we'd been there. Loads of spaces in the carpark and very few people out walking. Today was a weekday and it was raining, softly, but it was raining. We walked round the pond, but let's face it, Coatbridge in the rain isn't the most photogenic of places. The apples were winning. I didn't even take the camera out of the bag, that's how dull and uninteresting it was.
Scamp drove us back home again and even managed to reverse park. She now rates the Micra much better than the Juke but not as good as her own red Micra. I totally understand and am pleased that she feels she could drive the new Blue Micra without getting stressed.
After lunch I checked the photos of the apples and discovered the highlights were blown out. Nothing I did with Lightroom made them any better. I just had to re-shoot.
Finally I started making the dinner and shooting the apples again in what was left of the daylight. I think the finished article has better exposure than the ones from the morning, but the composition of them was better. Not to worry, it's done and posted.
Scamp gave me a tutorial today on making apple crumble (with our apples) from scratch, using a mix of 3oz plain flour to 2oz butter to 1oz porridge oats plus a dessert spoon of brown sugar. I peeled and chopped the apples and added some frozen red berries and topped it off with my crumble mix. Baked at gas 6 for thirty minutes(ish!). It worked! I was amazed.
Tomorrow no real plans although it looks like the weather will be much like today.