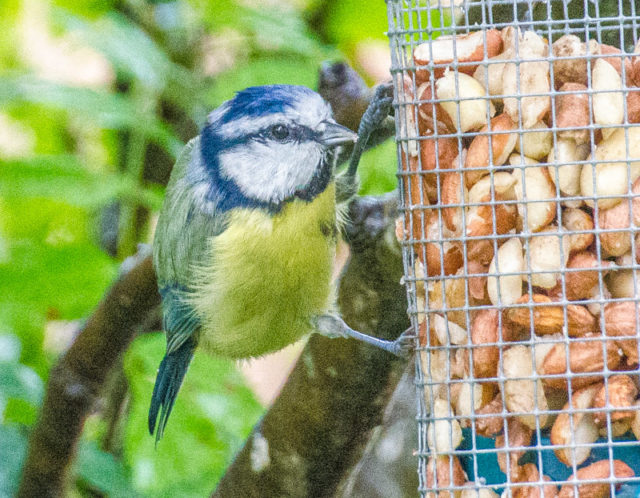 Today was a 'Back to School' day for Gems.
The day started with rain that gradually got heavier as the day wore on. Since Gems were coming back from their holidays, I had to find something to do or somewhere to go after lunch. Lunch was the second helping of Thai Green Chicken Curry. I'd made the paste on Saturday and we had the first helping for dinner yesterday. I'd intended this to be a smaller portion, to use up some chicken that was languishing in the fridge and also to use up the rest of the curry paste.
It was while I was deciding where to go and while I was listening to Scamp running through some songs with them that I began to wonder … Many years ago, before we were married Scamp was working in Glasgow libraries and she sang on a recording for an LP. Yes, and LP. This was long before CDs, far less digital downloads. I wondered if the album was lying somewhere in Spotify. As I typed in the title, the associated list became shorter and shorter until it disappeared. However, I pressed the search button and Lo and Behold, there it was. I promptly downloaded it and showed it to her. Not only is the album there, but Scamp gets a name check on her track! I'll send you both the title so you can listen to it. Needless to say it is also available on iTunes and was promptly downloaded. Isn't technology wonderful.
Some technology isn't so good. Today I cancelled my Amazon Prime subscription. I wasn't using Prime. Also Prime wasn't available for more and more items, so it made sense to cancel it.
After my search through the musical archives, I had intended going to Stirling to make sure I was happy with the Juke, but one look at the weather and the queues on the M80 made me defer that until tomorrow. Instead, I went to get some glue to repair a painting. Imagine a techy teacher having to BUY glue! Unfortunately B&Q were reorganising their stock and today was the adhesive section's chance to be revamped, so it was blocked off and I wasn't going to get any glue today. I went in to Halfords and bought a dashcam instead. I think it will be a useful accessory after hearing about Sim's accident. It's busy charging as I write this. Hopefully it will go into the Megane tomorrow. After that I went to the boggin' Antonine Centre and in The Works, I got a little bottle of PVA for £1. Bargain. I'd just spent around £100 on a dashcam, but felt really good at getting my glue for a quid!
After the heavy lunch, we didn't feel like having dinner so it was just scrambled eggs on toast. Absolutely fine. Salsa tonight wasn't as bad as last week. For one thing, I remembered how to do Caltec! Tonight's moves were Caltec, Disco, Prado and Machucho.
Today's PoD was a grab shot out the open back door during a little respite from the rain.  Watching blue tits and coal tits scrambling over the peanut feeder always makes me smile.
Oh yes, if you get a chance, search Spotify for The Streets of Glasgow.  The track you are looking for is 'Bottling Songs'.  Listen carefully and you should hear a familiar voice!
Tomorrow we may make that run to Stirling.