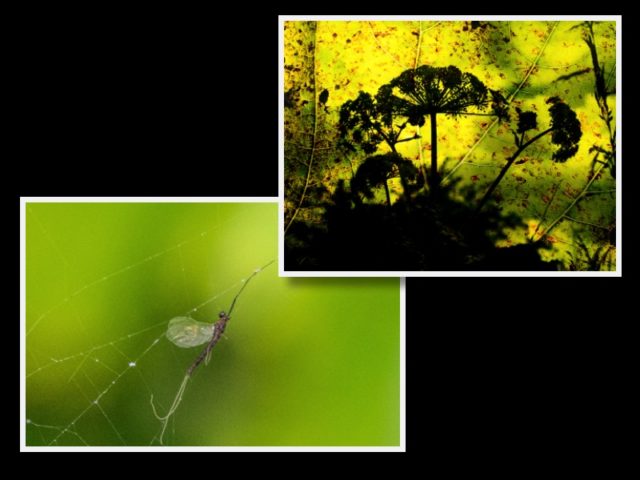 Off to Larky today to visit the optician. I had to have the inevitable drops in my eyes. I don't think they serve any purpose other than to make my eyes supersensitive to light and also prevent me from focusing properly. After making me look (even more) like a psycho serial killer wearing those scary looking optician's glasses, he decided that I didn't need new glasses. That was before he saw the ones I was wearing. Both lenses scratched and scraped. £30 for two new lenses. A bargain at twice the price. Now I'll be able to see again. Well, after Thursday I'll be able to see again. Until then I'll have to wear my groovy green 'spare pair' that I bought for £4 in Tiger in Glasgow. A complete bargain. Admired by all who see them!
After a cup of coffee and a scone in The Coalyard in Larky, I could see almost perfectly and drove home. It was nice to be back in Larky for a while, but although much of it is the same, a lot of it has changed a great deal. On the road down to the motorway one of the farmer's fields was being perforated with about seven or eight machines taking test bores and a sign announced the imminent arrival of yet more new houses. I remember walking with my mum and dad along the right-of-way beside the railway past what my mum called "Daisy Cottage". I don't think I ever saw the cottage itself, but there were always a lot of Marguerites beside the path which I presume gave the cottage its name. I really should take my bike over to Larky some day and cycle again those paths before they are dug up and lost forever.
I went out to the Luggie path today to get some photos. The weather tried to keep me in, but I wasn't having any of it. I keep a nylon rain jacket in the car for such an eventuality. I'm glad I did, because when the rain stopped, the sun came out for a few minutes and I grabbed some shots. The silhouette shot is a composite of an enormous green leaf, quite like a rhubarb leaf, sandwiched with an almost monochrome low viewpoint shot of cowparsley. The other one is genuine.
May go to Perth tomorrow. It depends on the weather.