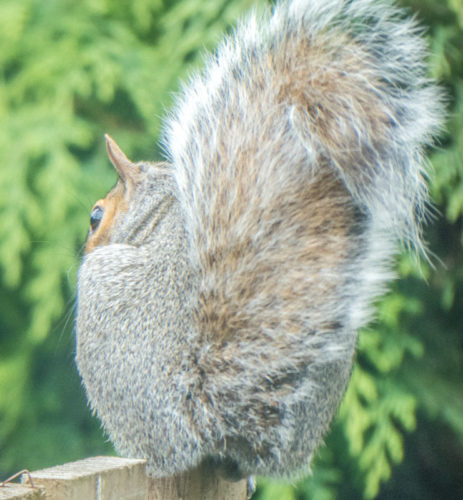 The day dawned dull and damp, but we forced ourselves to get up and go out.
Scamp noticed the squirrel sitting at the end of our fence. It sat there for ages, ignoring the rain and high winds. Liked this shot best, so it became PoD.
We took a trip to B&Q and Dobbies to look for secateurs. What an exciting life we live eh? Didn't get any.
Back home we lifted the second pail of potatoes and got 640g from two seed potatoes. That with our remaining peas will form the veg input to tomorrow's dinner. Although there is a lot of water lying in the back garden and we do have a bird bath, but I have to admit that the trout we're having wasn't farmed in our garden.
Tonight's dinner came courtesy of Golden Bowl. It's ages since I had Sweet & Sour Pork Balls. Low in saturates, high in polyunsaturates and low in cholesterol. As long as you don't eat it, that is. On the way back from Condorrat, two blokes on the radio were talking about a Pizza Crunch which is basically a cheap pizza dipped in batter and deep fried. Usually eaten with chips. That made me feel a bit better about my Chinese meal.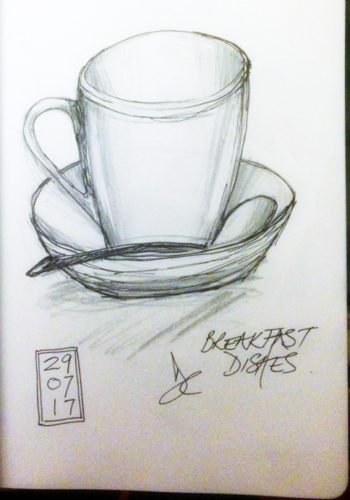 That was the sum and substance of our Saturday. Hopefully tomorrow will see us knocking at the door of reality.