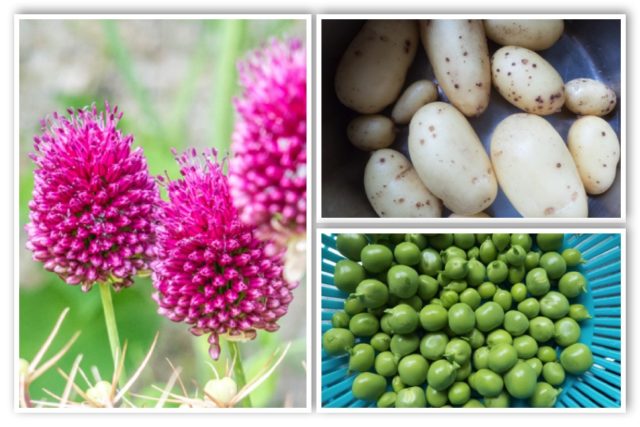 Such a lazy day.
According to my Fitbit I slept for over 8 hours last night. The first time I've broken the 8 hour barrier for about three weeks. To celebrate, I spent the next hour or so in bed reading 'How to stop time' by Matt Haig. Not quite finished it yet, so I'll keep that pleasure until tomorrow.
Picked the rest of the peas and we had them and our potatoes with our sea trout for dinner. I did go out and take some photos of the smaller alliums in one of the rare dry spells – the rain was torrential when it came. So today's PoD is the allium with the peas and potatoes as the runners up.
Blog is up to date now and Flickr is half way there. This blog nonsense doesn't half take up your time. I hope you're all enjoying reading it.
I think I'll treat myself to a small G&T tonight to mark the end of the holiday and tomorrow it's back to business as usual. May even go to the gym.
I did say "May"!