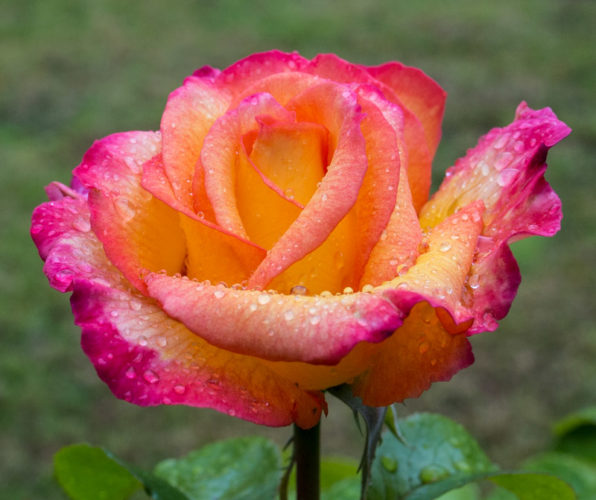 Today revolved around food. Most days do.
Today we decided that as summer had gone and winter was in the meadow we should go to Hamilton to cheer ourselves up with a curry. It worked. Vegetable Shimla Bhaji for Scamp and just a standard Chicken Rogan Josh for me. We know what we like and that's the normal order at the Bombay Cottage. With a side of gigantic nicely well-done nan bread. Quite excellent. I think we managed to bag the last table for two in the place, because after we arrived they were sitting folk in the waiting area. Nice of them to keep a table for us.
Apart from the Bombay Cottage, there's not a lot to interest us in Hamilton. Today there was "A Walk". Not Orange in colour this time, but decidedly Green. It was a Hibs Walk but it did have a Flute 'Bon' (Band to those of a southern disposition). It was a small affair, not at all like an Orange Walk in Larky which stops the traffic for most of the afternoon. It's strange to see these folk walking the streets dressed up in their regalia these days. There's nothing like it here in the sanitised centre of the central belt. I didn't take any photos. I fear I wouldn't have been allowed back in to Larky if I did.
The weather today was overcast and 'heavy'. Twice when we came home, Scamp thought she heard thunder. The third time there was no mistaking the rumble, and it grumbled its way around for an hour or so, followed by short torrential rain showers. I managed to get out for about five minutes to grab some shots of the rose you see above. Sheila's Perfume.
Tomorrow it's the Summer Ball. The weather looks slightly less than inviting, but I expect we'll have a great time as usual.